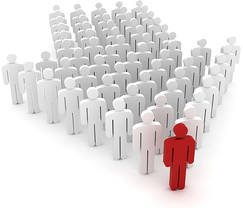 Finding the right job involves much more than simply completing an online application. It requires adopting strategies for success, including networking, creating a tailored resume, effectively highlighting skills and experience and marketing yourself in a cover letter. Making use of these job search marketing skills will set you apart from a sea of applicants.
Career blogs can be a valuable resource to job seekers. They can help candidates learn and refine career management skills, such as responding to interview questions and salary negotiations. A good career blog can provide common sense advice that helps you market yourself as a desirable candidate.
These three career blogs offer resources designed to give you a push in the right direction:
Careerealism: A free resource available to all job seekers. This website generates career-related information and resources from career experts. Daily fresh content is available to blog followers and covers topics pertinent to their circumstances. The Career Advice section provides resources on crafting a cover letter, building leadership skills, networking and other employment search aspects. People in different stages of their career – such as post-military, internship, unemployment – can find information tailored to their needs. Article and blog topics cover everything from interview preparation tools to tips on working well with executives. The lifestyles section also adds an element of human interest through topics such as maintaining a work life balance.
The Workbuzz: Powered by Career Builder, this site offers plenty of useful information to make it a good tool for job seekers. Blog entries tackle a wide range of topics such as how to focus ones resume on results or which college majors typically earn the highest starting salaries. Delve deeper into the site and visitors will find job search portals and networking opportunities. Options and resources are divided into several categories: finding the job, getting the job, on the job and news and trends.
Career Hub: An informational site with career related content provided by career coaches and professional resume writers. The site provides a news feed peppered with topics such as creating a career action plan. It also features a job search portal powered by Indeed.com. Career Hub reads is another useful tool that provides recommendations for career management books to help job seekers craft the right plan of attack. So many elements on Career Hub make it a valuable resource.
These are just a few of the free resources available to job seekers or anyone else looking to manage their career