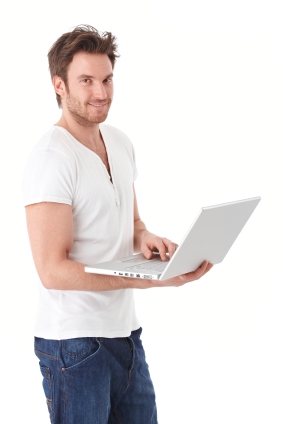 You can learn a lot about how to conduct an effective job search by simply taking a look around you. For example, you'll never see a construction team breaking ground without first consulting a detailed blueprint – right? The same should go for you. If you're on a mission to find work, the first thing you should do before pounding the pavement is to build a solid job search marketing plan. Here are the top 5 tips for doing just that.
1. Research potential employers. Each week, make a list of 10 target companies that you're interested in applying with. Go through that list methodically and research everything you possibly can. The more you know about a company, the better that knowledge will look to a hiring manager if you land an interview. Get online and read each company's mission statement, but don't leave it at that. Take it a step further by asking friends and associates what they know about the companies on your list. This can also help you decide if there's any reason why you wouldn't want to work for someone in the first place.
2. Work on your resume. Never look at your resume as fully complete. Resumes are like we are – in a constant state of growth. And the minute your resume stops evolving, your chances of using it effectively in your job search drop significantly.
3. Make it a point to attend one industry networking event each week. Job fairs are a great way to discover new opportunities and make contacts you otherwise wouldn't have a chance to make. If there are no job fairs happening in your neck of the woods, consider looking into events happening in larger nearby cities that are within a day's drive.
4. Practice your interview skills. You can do this with the help of a friend, or alone. If you really want to make marked improvement, videotape yourself in a mock interview scenario so that you can identify points of weakness in the way you present yourself. You'll never get a second chance to make a first impression, so it's imperative that you keep your interview chops in top shape.
5. Monitor job boards and register with local and online job recruitment companies. The fact is that many companies don't post job listings publicly, instead working with recruitment agencies to isolate the most qualified job candidates. By avoiding recruitment companies, you're significantly limiting the volume of jobs opportunities available to you.
As always, make looking for work your full time job. This might not be possible if you're already working full time and are looking for a better opportunity elsewhere – but if you're out of work, there's absolutely no excuse not to pour 100 percent of your daily efforts into turning that circumstance around. This means keeping a disciplined schedule and resisting the temptation to take a day off here or there. Give yourself weekends off to recharge, but never let Monday roll around without hitting the ground running.