Performance Appraisal Time? Update your Resume at the Same Time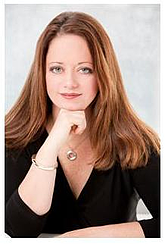 Performance Review. Employee Performance Evaluation. Self-Assessment. It goes by many names, but that time of year to evaluate your performance has arrived. <Insert "It's the Most Wonderful Time of the Year" song track> There are arguments made from two camps that justify and nullify the purpose of doing performance reviews, but I say there are two main purposes to capitalize on this corporate event:
(1) Turn the opportunity into an event that can help increase your salary
(2) Use the information to update your resume with your recent achievements and title changes.
I say make the most of it and multi-task. Here are the items you want to include in your resume update:
Job promotions or transfers that result in a title change.
New accomplishments that will demonstrate your value to the firm. Revenue production, sales increases, cost savings, labor efficiencies, streamlined operational issues, and improved profitability, for example.
Initiatives that you led, contributed to or advised. Outline the results of these initiatives being managed by you.
Relationships that have been created, nurtured or saved as a result of your efforts. Describe new clients landed, existing accounts expanded or troubled accounts revived. Consider outlining realigned vendor relationships and third party partnerships that contributed to top or bottom lines.
Awards or recognitions received.
New professional associations joined, contributed to or selected to speak/lead.
Major project wins that are of interest to management.
Written by Lisa Rangel, Executive Resume Writer
<script type="text/javascript" src="http://forms.aweber.com/form/24/1438265624.js"></script>
If you are interested in working with Lisa Rangel, <a title="Executive Resume Writer Services" href="http://chameleonresumes.com/category/resumes-social-media-profiles-cover-letters-jobsearch-interviewcoaching/" target="_blank">an accomplished executive resume writer, social media profile writer and job search consultant </a>, to achieve social media exposure and land the interviews you want, <a title="Sign Up for a Call with Lisa at Chameleon Resumes" href="https://my.timedriver.com/827HS" target="_blank">sign up for an exploratory call now</a> and learn about Chameleon Resumes services that can help you.