John Care is currently Managing Director of Mastering Technical Sales, having spent numerous years building world-class Sales Engineering organizations at companies such as Oracle, Sybase, Vantive, Clarify, HP, Business Objects and most recently Vice President and Area Manager of Pre-Sales at CA. MasteringTechnicalSales.com

"Stop! Now!"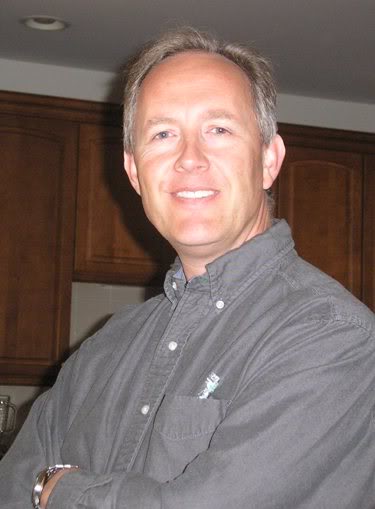 As a 22-year-old Chemical Engineer, those were probably the most important words I had ever said in my life. They saved my life. I was working on an oil refinery and was out with a welder to live tap into a water line for a new project. As a raw inexperienced engineer, I worked through my safety checklist and as a 25-year veteran of the refinery – the welder did not. The water line turned out to be a mislabeled oxygen line. Five more seconds and we both would have been with the angels.

So yes – I am a big fan of checklists, repeatable solutions and the old adage of "measure twice and cut once." What does all this have to do with being a Sales Engineer? Well, making mistakes may not cost you your life, but they can cost you our job, your deals or even at the very best, your time. With the increasing complexity of business, the broadening of portfolios and the heavy demands put upon the SE team there is a high capacity for error. Sometimes perfection is as much about not doing the wrong thing as it is about doing the right thing.

So let's take a look at the role that mistakes and error prevention play in the everyday life of the Sales Engineer. For the purposes of definition, errors are generally the result of either ignorance (not knowing something) or execution (knowing but not doing). What are some of the typical situations in a sales cycle that can benefit from repeatable processes?
1. Discovery
Errors and omissions caught in discovery will prevent untold pain later in the sales cycle. It's my belief that up to the point just before customer frustration sets in, every extra minute in discovery can save you five later during a demo or presentation. Very few SE's will disagree with that – yet we seem to rush through discovery (aided and abetted by both the customer and the sales rep) and up guessing about the customer's situation. I'm amazed by how many organizations with broad and complex solution sets conduct both discovery and "the big demo" in the same sales call before it "makes the deal go faster".Or there is no discovery at all and an out-of-the-box demo is shown.

The solution – a simple Key Business Issues worksheet embedded in your sales process. If you don't know why the customer is really talking to you (the pain – as many systems call it) and what it is worth to them to get it fixed (the gain) I'd say you are clueless and have a greater than 50% chance of missing the mark in your call.
2. The Web Demo/Presentation
Many of my mid to large clients across the world now report that up to 50% of their calls are now conducted virtually. Yet there is less planning that goes into a virtual call than a physical one. We have all sat in, or even run, a virtual call where the technology and/or the product failed us. Does your organization have a checklist for the pre-demo set-up?
There are about 12 essential and simple steps you should be performing before every webcast – up to and including a Plan "B" if the connection fails.
3. The Physical Demo/Presentation
A "pre-launch" checklist is essential for a successful demo. So many things can now fail –all the way from the cloud/SaaS through the internet connection to the software and ultimately the laptop device and projectors. I'm not talking about the one in a million flukes, but the simple stuff like not spinning up a VM, failing to cache or log-on beforehand, forgetting to reload and update sample test data or even not having an external internet connection. (Work with any federal/state government anywhere in the world and I guarantee you will hit that problem).

I used to insist that all my junior SE's had a checklist they ran through to prepare their demos – not a script – as I hate demo scripts – but a simple "have you done this" or READ DO list. I watched it save multiple young SE's – and burn multiple senior SE's who thought they knew it all and promptly forgot something really basic. There is a prize or award given to SE's for running a demo without a safety net, the only prizes are the deals and commission checks at the successful conclusion of an opportunity.

4. The Install or Proof-Of-Concept
If there was ever a place in the sales cycle for process and procedure – it is when you actually have to install your software/hardware onsite, or run a proof-of-concept with a customer (hosted or not). As a pre-sales VP I used to insist on a completed install checklist or site survey before we'd go onsite. Did I always get one? Not always – but when there was a measurable 15% increase in win rate between the with/without surveycases it always provided a ready answer to the rep who said "John – make sure your team brings their A game" and then became a roadblock to getting the proper preparation completed.

In a single product/service environment a checklist is a savior, when the complexity increases by introducing partners, professional services personnel or multiple solution sets from your own company – it's worth it's weight in gold. Most customers really appreciate the thought that goes into such a list as long as it is not too burdensome. The resistance always seems to come from certain sales and pre-sales personnel within your own company. Strange.

In Summary:
Every professional SE team should have a series of checklists and standard documents built into their sales methodology. It doesn't matter if it is formal or informal as just the discipline of creating these lists will reduce mistakes.

"Mulligans are OK in golf, but you can't afford any in sales – it's the difference between professionals and amateurs."
Article By John Care
http://masteringtechnicalsales.com/news.html