Marketing The Marketer: How To Stand Out From The Crowd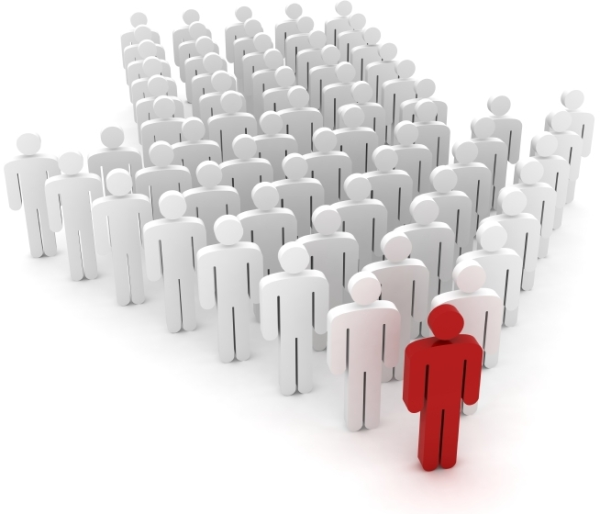 Someone in a sales or marketing position could be fantastic at marketing and selling their company's goods and services, but does that mean that they are just as fantastic at marketing or selling themselves to prospective employers? Let's say you've produced or are producing for your company-that's great! But, if that's all you bring to the table, it just may not be enough if you're looking to get a promotion or get hired. You really need to market yourself and explain to whomever is looking to hire you that you are the perfect candidate for the job.
Marketing yourself should always start with the resume. Have a great resume that focuses on your strengths, as well as what will make you instantly successful in the job for which you are interviewing. One of the best techniques is representing yourself to an employer as someone who can make an immediate and positive impact on their company. Remember, when writing the mission statement in your resume, you should really be "building your personal brand". Build a compelling image of who you are, what matters to you, and your goals. Keep in mind that your resume should help define and reinforce your brand and don't stray away from who you are.
The right image is fundamental to successfully marketing yourself as well. Get a new suit and a haircut, make yourself as presentable as possible, and put your best foot forward. Paying attention to the image you project can really make you stand out when interviewing. Looking right for the part is always a plus.
The best way to market yourself is to get out there and create a presence. What do I mean by that? You have to put yourself in all the different facets of the social world, especially online. Leverage the power of social media. The best platforms these days are Facebook, LinkedIn and Twitter. If you can make a name for yourself in these social sectors, you're at a great advantage. Just like in the virtual social world, you should try your best to make a name in the real world. Networking is another great way to market yourself; nothing is better than a good network of friends, colleagues, mentors, and former employers who can refer and recommend you.
Marketing yourself is a key way to get ahead of the game. Stay consistent and on message. Make your persona, social media presence, personal network, and resume congruent-align them with the same goal in mind. If you want to stand out of the crowd, you've got to be serious about it. Go all in and make people realize your greatness.
By Jake Pinto