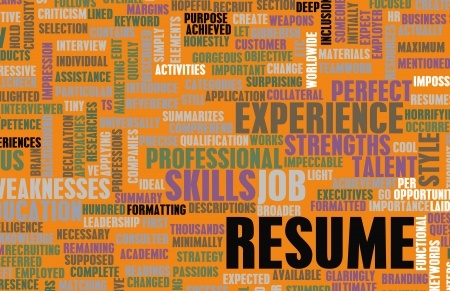 In today's economy and fast-paced, ever-evolving business market, hiring full time does not always make sense. Your company may have a hiring freeze that prohibits you taking on a new staff member full time, reduce tax risks associated with 1099 independent contractors, avoid the negative press that comes with having to lay workers off, or evaluate a candidate's skills prior to offering direct employment. As such, many employers are looking for short-term workers to help meet deadlines or take on special projects.
For this reason, short-term contracts are becoming increasingly popular. In fact, 80% of companies in corporate America use some form of contract staffing. And now, a new partnership between executive recruiters J. Patrick and Associates and Top Echelon Contracting is making it easier than ever for employers to find great short-term talent.
J. Patrick and Associates pairs companies with the right candidates, and Top Echelon then facilitates the short-term hiring process, creating an easy system for companies in the market for new hires. Employers simply authorize billing by singing a weekly timesheet, and pay an invoice. The Top Echelon team takes care of all administrative paperwork related to payroll, unemployment, workers' compensation, taxes and benefits. Additionally, Top Echelon completes background checks on employees and facilitates insurance protection.
Here are some of the biggest benefits to hiring short term:
Reduced employee costs: No workers' compensation, employee benefits, added expenses for holidays, sick time and vacations, or administrative costs to worry about. Contract staffing also minimizes the risk of IRS and state audits because of worker misclassification.

Flexible, sole-sourced staffing: Match staffing levels to workload and individual project requirements to gain fresh, exciting new talent. The hiring process is accelerated compared to a lengthy direct placement cycle, and contracts can be terminated at any time. All of your staffing needs are also handled by one contact, so your company can minimize the hassle of coordinating invoices, payments and project needs with multiple staffing and recruiting vendors.

Temp-to-direct conversions: This essentially creates a prolonged trial period during which an employer can "try before they buy" to ensure the candidate(s) fit the corporate culture.

Maintaining budget controls: Contract staffing allows you to fill needed resources with a simple purchase order (PO), rather than depleting your capital budget. With JP+A staffing solutions, companies can accelerate project pace and meet / exceed completion deadlines while eliminating unnecessary overhead.
Employees benefit by receiving full health, dental, vision, life and accidental death insurance as well as a 401 (k) savings plan. Top Echelon also offers comprehensive insurance protection for hiring companies.
For more information about how J. Patrick and Associates and Top Echelon can help your company with smart short-term staffing solutions, visit www.jpatrick.com.