Written by: Victoria Eveleth
Attention Job Seekers, Finding a job may seem like a daunting task, especially in these uncertain economic times. The Internet has revolutionized the job seekers' process; however the basic principals remain true. Here are a few things to remember when embarking on your search for the next career move:
1. You don't need to know exactly what you want. Realize that you are only human. You can't predict the future, read employers' minds, or juggle chainsaws. Put your feet on the ground, utilize the tools and skills you have at your disposal and do the best you can do. Life is a path, start walking.
2. Change can be good. Transition can be unsettling, but keep in mind this stage is temporary. It's human nature to be resistant to change. Always look forward and keep in mind the goals you set for yourself. The application process can be grueling and competitive; however, it's not about failure or success, its about improving your quality of life. It is worth the time to put yourself out there and embrace the change you desire.
3. Expand your horizons. Once you organize your materials and send out that first application, pat yourself on the back, take a deep breath and explore some other positions. Don't stop now! Insert cover letter here. Upload resume there. It's about putting yourself out there and proclaiming, "Hello future employers! My name is [insert your name here]. I exist and I am ready to work!" You've got the hang of it now, cast a wide net and see what opportunities may present themselves. You may be pleasantly surprised by being open to other opportunities.
4. Don't get discouraged. If a response is positive feedback then no response must mean that you are wasting your time and will never succeed. Wrong! The worst thing you can do is sit around and wait for a call back from that one application you sent in to that job that looked so perfect for you. Remember, employers are only human too. After reading through 100s applications, their eyes start to cross and their brain turns to mush. Heighten your chances of getting recognized by applying to a number of different opportunities. Even if you feel that a job description is perfect for you, it doesn't mean that the HR person feels you're exactly what they are looking for. It's not personal, it's just business.
5. Seek out help. By reading this article you are doing just that, because fortunately the Internet gives the gift of information communication and there are tons of websites dedicated to helping individuals reach their career goals. We've taken the time to pin point some of the better career oriented web sites, here are a few we really found some value from:
CareerRealism is one of the most personable, readable, fun, and interactive websites for job seekers. There is new content posted daily and it was rated a top 10 world-ranked career blog after launching only 16 months ago. By subscribing (for free) to the site, viewers are promised $300+ in valuable career resources, including 16+ hours of expert webinars and a weekly newsletter.
Along with the standard cover letter and resume help, CareerRealism hosts a variety of original quizzes and informational articles, such as "10 Step Job Search," "Career Personality Test," "Attitude Adjustment," "Twitter 101," "Am I Money?" All of which, and more, are accessible for FREE if and only if you subscribe to the site, which has just as many benefits as it does content.
Reason #17 of why job seekers should subscribe to CAREEREEALISM.com:
– Because Beer Pong IS NOT a Transferable Career Skill.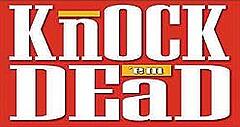 Knock 'em Dead is a website created by New York Times writer, Martin Yate, also the author of an eleven part series of job search and career management books. The website features information about his books as well as helpful content for online viewers.

Their Career Resources tab is worth checking out. This is where the bulk of the resume, networking, and job search advice and content can be found. The website also features a blog that is updated frequently with motivational pictures, videos, and helpful articles. Knock 'em Dead even offers their services to write your resume or cover letters, prices depending on the intended position. If you find yourself desperate for resume help but don't have the funds, do your best creating your own and invest in their resume proof reading and editing services.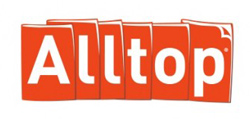 The career information is just a small section of Alltop's extensive collection of blogs, including topics such as work, health, culture, tech, people, etc. Unless you are casually browsing for something that stands out to you, Alltop's website may be (at first glance) a little overwhelming; however, the website has a useful, widespread collection of informational articles on job searching and career advice.
To manage your way through Alltop, notice that the website is organized by blogger and features up to five of their blogs, such as "To Help Your Resume Rise to the Top of the Pile," blogged by Simply Hired or "Characteristics of a Successful Manager," blogged by Jobacle. Alltop also posts featured articles, referred to as "topular stories." The website's collection is, as CareerBright blogger Donna Reish describes, an easy way to find out "who is writing what and what suits to your interest the most."


Career Rocketeer is a career resource blog that takes online job assistance to the next level. They not only offer advice about resumes, interviews, and networking, they take the time to discuss issues of personal branding, social media, and career management (for those of looking for professional growth within your current position.) Career Rocketeer creates interesting, readable content that allows job seekers to access a variety of job seeking information.
If you are a job seeker looking to understand social media and make your Linked-In page more successful; Or maybe you owned a business and can't understand why you are struggling to find a new job - Career Rocketeer is worth checking out for advice on these professional binds and many more.
For those of you feeling bogged down by sluggish job searches, there is a lot of instructional and motivational content on these four websites. All with their own direction and voice, there is something relevant for every professional job seeker. There's no harm in getting a little advice, so utilize these tools and get the push you need get through this difficult transition. Most of you have been here once or twice before and you can do it again.
Good luck to you!