Dan Lehman - Executive Recruiter
Audiovisual / Unified Communications / Audio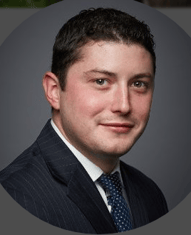 Email: dan.lehman@jpatrick.com
Dan Lehman is an Executive Recruiter specializing in the Audiovisual, Video TeleConferencing and Unified Communications markets. Dan places talent in positions that require a high degree of communication skills and social IQ. These include revenue-producing positions in sales, sales engineering, marketing, product management, channels, business development, and partners/alliances. In addition, Dan also finds talent for customer-facing roles such as project management, account management, technical support and professional services.
Since 1991, J. Patrick & Associates, Inc. has specialized in Executive Search for Revenue Producing and Customer-facing roles at the Executive,Middle-Management and High-End Individual Contributor levels. We work with Technology vendors and their customer organizations to source Top-Graded candidates for their mission-critical hires.
Our clients include domestic and international Technology Vendors, Systems Integrators, VARs, Service Providers and End User organizations. J. Patrick handles permanent placement on a contingency or retained basis.
Dan's Current Jobs