Recent Placements For Pre-Sales Engineers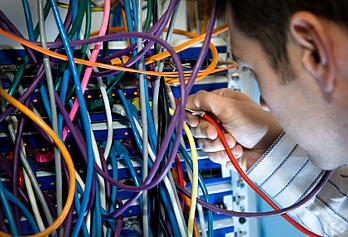 J. Patrick & Associates has a long record of success in the placement of Pre-Sales Engineering specialists for Information Technology vendors and their reseller partners. We work in multiple product vertical and in every region.
Let us show you that we understand your business and your needs.
When you are ready to talk, fill out the form to the right and we'll get in touch soon.
Recent Pre-Sales Engineering Placements
Sales Engineer, Endpoint Security, San Francisco
Sales Engineer, Endpoint Security, Atlanta
Sales Engineer, Network Security, Chicago
Sales Engineer, Network Security, Ottawa, ON, Canada
Sales Engineer, Telecoms (DWDM & Ethernet) Fairfax, VA
Sales Engineer, Telecoms (DWDM & Ethernet) NYC
Sales Engineer, Storage products, CDW Account, Chicago
Sales Engineer, Contact Center Recording and Applications, New Jersey
Sales Engineer, Managed Security Services, Fortune 100 accounts, NYC
Sales Engineer, Audiovisual & Videoconferencing, Dallas
Sales Engineer, Streaming Video, San Francisco
Sales Engineer, Wireless Security Forensics, Sao Paulo, BRA
Sales Engineer, Audiovisual & Videoconferencing, Montreal, QC, CANADA (2X)
Sales Engineer, Audiovisual & Videoconferencing, Toronto, ON, Canada (2X)
Sales Engineer, Audiovisual & Videoconferencing, San Francisco (3X)
Sales Engineer, Audiovisual & Videoconferencing, NYC (2X)
Sales Engineer, Videoconferencing, Managed Services, NYC (2X)
Sales Engineer, Unified Communications, Los Angeles
Sales Engineer, Audiovisual & Videoconferencing, Chicago
Director Pre-Sales Engineering, UK/EMEA, Wireless Applications
Sales Engineer, Identity Management and Security, Northern VA
Manager, Sales Engineering, Infosec software vendor
Manager, Sales Engineering, Metro NYC, Major Accounts
Manager, Sales Engineering, Northern Virginia, Major Accounts
Manager, Sales Engineering, Wireless Service provider, NJ
Sales Engineer, Infosec products,Federal
Sales Engineer, Infosec products, NYC
Sales Engineer, Infosec products, Federal TS/SCI Clearance
Sales Engineer, Videoconferencing, Federal TS/SCI Clearance,
Sales Engineer, Threat Management, Northeast
Sales Engineer, Firewall, IDS/IPS, Metro NYC
Sales Engineer, Antivirus, Northeast
Sales Engineer, Managed Security Services, New England
Sales Engineer, Identity Management/Security,NoVA
Sales Engineer, Antivirus, Northern VA
Sales Engineer, Managed Security Services, Northern VA
Sales Engineer, SIEM Products, Calif.
Sales Engineer, SIEM Products, New Jersey
Sales Engineer, Email Archiving & Compliance, Seattle
Sales Engineer, Security Video Storage, Las Vegas
Sales Engineer, Security Video Storage, Chicago
Sales Engineer, Storage software, New Jersey
Sales Engineer, Storage software, New York
Sales Engineer, Security Video software, New Jersey