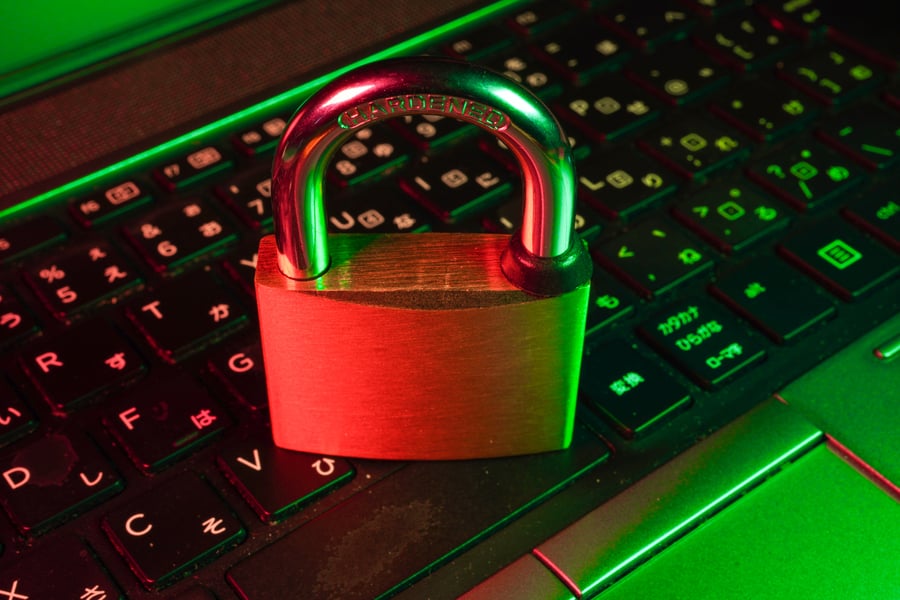 Cybersecurity, or. computer or information security is the art of protecting computers, networks, and data from damage, theft, unauthorized access, and loss.
As we have become more interconnected, bad actors have availed themselves of opportunities to threaten our assets. The rise in cybercrime has fueled demand for cybersecurity professionals, with the cybersecurity job market increasing by thirty-one percent since 2019. Since it seems highly unlikely that cyber threats are going anywhere, you can safely bet that the cybersecurity job market will not slow down anytime soon.
Top 10 Cyber Security Certifications
The CompTIA Security+ is arguably the first security certification a cyber security professional should earn. This certification validates the core knowledge required in any cybersecurity role and provides a springboard to intermediate-level cybersecurity jobs, including best practices in hands-on troubleshooting. Taking this certification course helps ensure that you have the practical problem-solving skills required to:
Understand and work with an awareness of relevant laws and policies, including principles of risk, governance, and compliance

Identify, analyze, and respond to security events and incidents

Know how to monitor and secure contemporary hybrid environments including IoT, mobile, and cloud

Assess the security position of an enterprise environment, recommend and implement appropriate solutions
Who is the CompTIA Security + certification for?
Earning a CompTIA Security + certification will help you advance in the following jobs:
IT Auditors

IT project managers

Security Engineers and analysts

DevOps/Software developers

Network cloud engineer

Help desk manager

Administrators

Systems Administrator
Prerequisites for the CompTIA Security + Certification
In order to become CompTIA certified, you need the CompTIA Network + and two years of experience in IT administration with a focus on security.
Cost of exam: $370
Certified Information Systems Auditor (CISA)
The CISA certification is foundational in a successful IT career. As an entry-to-mid-level professional, the CISA will demonstrate your expertise and ability to apply a risk-based approach to planning, executing, and reporting on audit engagements.
CISA certification increases your credibility in the eyes of internal stakeholders, customers, and external auditors. In addition to improved job performance, you could see an increase in pay by 20 percent or more.
Who is the CISA for?
The CISA certification is for entry-to-mid-level IT professionals including:
Audit manager

Cybersecurity auditor

Information security analyst

IT security engineer

IT project manager

Compliance program manager
Prerequisites for the CISA Certification
In order to take the CISA certification, candidates must have at least five years of professional experience in:
Information systems auditing
Control
If you do not yet have five years of work experience there are some work substitutions a CISA candidate can satisfy that will substitute one year of work experience.
A maximum of one year of information systems experience OR one year of non-information systems auditing experience.


60 to 120 completed university semester credit hours (60 credit hours replaces one year of work experience, 120 credit hours replaces two years of work experience).


A master's or bachelor's degree from a university that sponsors ISACA programs.


Teaching computer science, information systems auditing, or accounting at the college level.
Price of the CISA Certification: $575 for members/$760 for non-members
Certified Information Systems Security Professional(CISSP)
The CISSP has been voted one of the best certification courses in the cyber security industry, is highly valued by employees and has become the national standard for security professionals. Becoming CISSP certified shows that you have what it takes to effectively design, implement, and manage a best-in-class cybersecurity program.
Becoming CISSP certified validates your expertise as an (ISC)² member, which entails gaining access to a plethora of exclusive resources, educational tools, and networking opportunities in the cyber world.
Although the time and financial investment are substantial, the career rewards often prove valuable (in some cases compensation increases by 25 percent) as professionals with the CISSP are in demand.
Who is the CISSP for?
The CISSP is ideal for experienced cyber security professionals who are interested in proving their knowledge across a wide range of principles and practices. Common job titles include:
Chief Information Security Officer

Chief Information Officer

Director of Security

IT Director/Manager

Security Systems Engineer, Analysts, Managers, Auditors, Consultants, and Architects

Network Architect
Prerequisites for the CISSP
In order to be eligible for the CISSP exam, you must have at least five years cumulative paid work experience in two or more of the eight domains of the CISSP CBK including:
1. Security and Risk Management
2. Asset Security
3. Security Architecture and Engineering
4. Communication and Network Security
5. Identity and Access Management (IAM)
6. Security Assessment and Testing
7. Security Operations
8. Software Development Security
Work Experience:
Full-time work: You must have one month of accrued work experience, meaning a minimum of 35 hours per week for four weeks.
Part-time work: Your part-time work experience cannot be less than 20 hours per week and no more than 34 hours per week.
Interns: Paid or unpaid internship is not considered acceptable.
Earning a four-year college degree, the regional equivalent of the same, or an additional credential from the (ISC)² approved list will satisfy one year of the required experience. Education credits from a four-year university will only satisfy one year of experience.
If you are not ready to take the CISSP, other options remain. You can become an Associate of (ISC)² bypassing the CISSP examination, after which you will have six years to accrue the required five years of experience.
Cost of the CISSP: $749
Certified Information Security Manager(CISM)
Offered by ISACA, the CISM is a certification for advanced IT professionals wanting to showcase their abilities to develop and manage an infosec program at the enterprise level. This certification course is very similar to the CISSP certification, however, the CISM often offers a more direct route to a management position.
Who should consider CISM certification?
The CISM certification is for entry-level to mid-level IT professionals with job titles similar to:
IT manager

Information risk consultant

Director of information security

Data governance manager

Information systems security officer
Prerequisites for the CISM certification
While the prerequisites of CISM certification are stringent, there is a loophole--you don't actually need to fulfill the entire job experience requirement in order to begin getting your CISM certification. If you don't have enough professional experience, you can still take the exam. If you pass it, you can still apply for the certification once you get the required work experience. Just make sure to do so within five years.
You will need…..
Five years of experience in information security within a ten-year time frame
Three years of management experience in three or more of the core areas
*NoteThe CISM certification offers wiggle room. Some lower-level certifications can actually stand in for both years of experience.
Certified Ethical Hacker (CEH)
Ethical hacking (white hat hacking, penetration testing, or red team) entails lawfully hacking organizations with the intent of uncovering vulnerabilities before harmful players get the chance to exploit them. Earning the CEH certification (hosted by the EC council) demonstrates your skills in penetration testing, attack detection, vectors, and prevention. Ultimately, the CEH certification teaches you to think like a hacker and take a more proactive approach to cyber security.
Becoming CEH certified opens up fantastic career advancement opportunities and, in some cases, up to a 20 percent pay increase.
Who the CEH certification is for?
Consider this certification for job titles such as:
Information security analysts or administrators

Information assurance security officer

Information security specialist

Information systems security engineer and manager

Information security professionals

Information security IT auditors

Risk/threat/vulnerability analyst

System administrators

Network administrators and engineers
Prerequisites for the CEH Certification
To be eligible for this certification course, you need to fulfill one of two requirements:
You have two years of professional experience working in information security

You take the EC-Council-approved CEH training course
Costs of the CEH exam: This is location dependant, with the average cost falling between $950 and $1,900
The GIAC Security Essentials (GSEC)
The GSEC certification validates a professional's knowledge of security information beyond basic terminology and general concepts. Obtaining this certification demonstrates that security professionals are qualified for hands-on IT system roles in security tasks including defense, network, and cloud security, cryptography, incident response.
Who is the GSEC certification for?
Anyone new to the infosec industry with some knowledge of information systems and networking

Security professionals including managers and administrators

Operations personnel

IT engineers and supervisors

Forensic analysts

Penetration testers

Auditors
Prerequisites for the GSEC Certification
To be considered eligible for the GSEC exam you must have at least the GSEC, GCIH, GCIA with two Gold, however, there are some alternatives that can be applied. Please see the complete list.
Cost of GSEC exam:$1,699
Systems Security Certified Practitioner(SSCP): The Preferred Systems Administer Certification
Obtaining this intermediate-level, globally recognized certification for security and operations is a great way to grow your career and better meet your organization's security needs. Obtaining this certification demonstrates your ability to:
Design, implement and monitor a secure IT infrastructure by testing your ability to access controls

Conduct risk identification and analysis

Develop an understanding of security administration, incident response, cryptography, and network, communications, systems, and application security
Who is the SSCP certification for?
The SSCP is designed for IT professionals, managers, and network security professionals who are involved in the daily hands-on operational security of their organization, with job titles including:
Network Security Engineer

Systems Administrator

Security Analyst, administrators, consultants, and specialists

Systems Engineer

Systems/Network Analyst

Database Administrator
Prerequisites for the SSCP exam
In order to take the SSCP certification exam, you must have the following:
At least one year of cumulative paid work experience in one or more of the seven domains of the SSCP CBK, including:
1. Access Controls
2. Security Operations and Administration
3. Risk identification, Monitoring, and Analysis
4. Incident Response and Recovery
5. Cryptography
6. Network and Communications Security
7. Systems and Application Security
Full-time Experience: One month of accrued work totaling at least 35 hours per week for four weeks.
Cost of the SSCP exam: $249
CompTIA Advanced Security Practitioner (CASP+)
The CASP+ is designed for cybersecurity professionals who want to showcase advanced skills and continue working in technology (as opposed to management, which is more aligned with the CompTIA Security + certification). This certification is the only hands-on performance-based certification in the industry that encompasses both security architecture and engineering.
Who is the CASP+ certification for?
Jobs that use this certification include:
Security Architects and analysts

SOC Manager

Senior Security Engineers
Prerequisites for the CASP +
5-10 years of experience in IT administration

5 years minimum of hands-on experience with technical security
Costs: $466
GIAC Certified Incident Handler (GCIH)
Receiving this certification shows that you have an understanding of offensive operations, including the most common attack techniques and vectors, including an ability to detect, defend, and respond to attacks. Additionally, you will be up to date on Hacker Tools (Nmap, Nessus, Metasploit, and Netcat).
Who is the GCIH for?
Anyone working in the cybersecurity industry would benefit from this certification. Some of the most common job titles are:
Incident handlers

Incident handling team leads

System administrators

Security practitioners and architects
Prerequisites for the GCIH
Unlike most professional certifications (including those listed here) for which specific levels of work and educational experience are prerequisites, there are no barriers to taking the GCIH exam. However, it is nonetheless in your best interest to have a solid understanding of basic security principles, windows command line, and basic networking protocols before taking the exam.
Cost of the GCIH exam: $1,000
Offensive Security Certified Professional (OSCP)
The OSCP from Offensive Security is one of the most sought-after certifications for penetration testers. This certification course gives you the skills to be a great penetration tester and instills the mindset needed to successfully work in related fields. You will also gain the opportunity to learn about the most up-to-date hacking tools and techniques.
Who is the OSCP for?
The OSCP is an industry-leading certification for penetration testers, other common job titles include:
Infosec professionals wanting to get into penetration testing

Penetration testers

Security professionals

Network administrators
Prerequisites for the OSCP
In order to be eligible for the OSCP certification exam, you should have a solid understanding of the following:
TCP or IP networking

Reasonable Windows and Linux administration experience

Basic knowledge of Bash and/or Python scripting
Cost of the OSCP: $1,000
Are Cyber Security Certifications worth it?
According to a survey done by (ISC)², 70 percent of cybersecurity professionals surveyed in the U.S. were required to have a certification by their employers, but even if certification is not a strict requirement at your current professional juncture, becoming Cyber Security certified can both boost your salary by $18,000- $20,000 and help you stand out in a crowd of applicants vying for positions in a high-demand field. In the final analysis, no matter which of the above certifications you choose, pursuing at least one of them is a fantastic way to advance your career and areas of competence in ways that will certainly remain in demand for the foreseeable future.
---