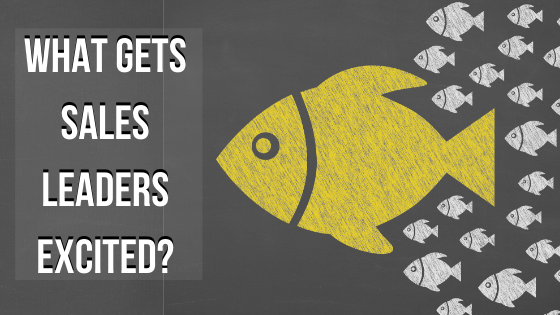 Hiring managers and candidates alike know that recruiting and retaining an A-level sales team is key to the success of any company offering an enterprise solution. No matter how compelling the product, without top performers on your team, success is going to be elusive. Every company wants them, and yet, not every company can get them.
Certainly, considerations such as compensation, company culture, the degree to which a company is willing to invest in training, ongoing learning and career development all carry weight with candidates. But what we find is that these are not necessarily the factors that drive top talent to leave one position to take another.
What does it take to attract top Enterprise sales talent?
In a word: Pre-IPO. Well funded start-ups that have not yet gone public are enormously enticing to our sales candidates right now. And while there are risks associated with moving to a new/unknown entity, the rewards can be enormous. That is if you're moving to the right company.
So, what is the right company?
Well, of course, that answer is going to be different for every candidate, but driven to get involved with what could be the next great technological leap, here's what top sales leaders are thinking about when considering a new position:
Disruptive Technologies with an Achievable Plan.
A disruptive technology is one that either displaces an existing technology or introduces a ground-breaking product that opens up a new industry. It's exciting, it's cutting-edge and it's potentially important. You won't find better salespeople than those who are looking to be engaged with the product they're selling, who need to feel that they are helping to build something new, innovative and/or helpful. And truly, what salesperson worth their salt doesn't want to be selling the world's next great technological breakthrough?
But above and beyond the technology itself, savvy salespeople are considering the marketplace for this product. How corded is it? Are there too many players, is the company engaged in a red ocean or a blue ocean strategy?
Confidence.
A top salesperson got where they are based on the value of their relationships and the depth of their network. There's no point in making a move where you can't carry those relationships forward with you. It's not enough to only believe in the product you're selling, it's vital to consider if it's one you can sell to a marketplace/customer base you know well. How well will you be able to leverage your existing network? And, more importantly, does this new product solve a real problem for your current customers?
Top-Level Management.
When it comes to startups, who are just as important as what. Top management leaders who've scaled a company before, who have the knowledge, experience and following to build a successful company are nearly as important as the technology itself. Savvy salespeople look to the management team as a good barometer for potential success. They're looking for managers they not only they feel they can work with, but who have a track record of success and can move the company toward profit and beyond.
It's also important to remember that more people cite a lack of faith in, or conflict with, their manager as the number one reason for leaving a position. And while you can't know how you'll get on with a manager, doing due diligence about the people you'll be reporting to is a key consideration to make.
High-Scaling.
Look, salespeople know a worthwhile lead when they see it, and they can also recognize a dead-end long before it comes into view. Yes, there has to be a belief in the technology and an investment in the worth it adds to the business, or society at large, but more than that, there has to be the potential for a high return.
Always consider who is involved. Is this a purely VC backed venture, or PE? Where are they in their funding? While getting into a company while they are still in series A funding might promise higher returns later on, we are currently finding that the majority of our sales candidates are interested in series C or beyond. This may be attributable to the fact that the first quarter of 2016 has seen the lowest number of companies going public, or it may be that they are looking to move only to companies that are further along in their development. Either way, the real potential has to be there for a company to attract top sales talent.
Getting in on the ground floor of a disruptive technology ensures that a salesperson is both challenged, engaged and invested in the company's success. The only gamble, of course, is whether the tech will catch on or not. If they've judged well and have gone where the smart money is sitting, they can expect to find themselves post-IPO in a very comfortable position, and their reputation as a sales leader greatly enhanced.
---