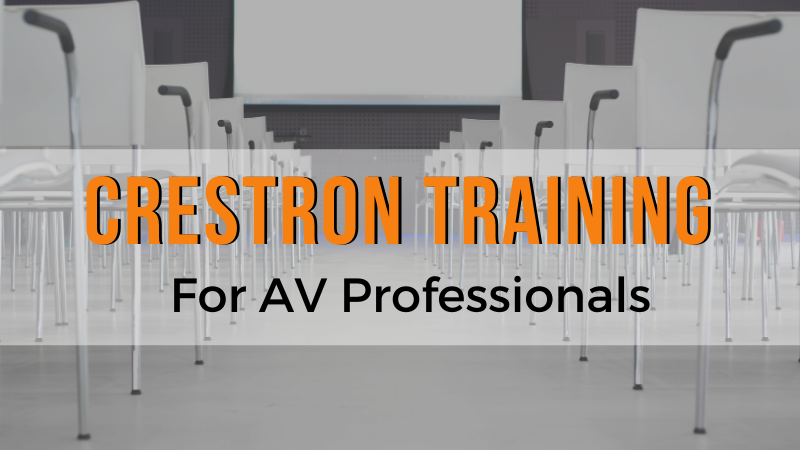 Crestron is one of the most important and well-known vendors in the AV industry. In terms of the Pro AV market, Crestron's solutions are the automation and control systems of choice.
What is the Crestron Technical Institute?
The Crestron Technical Institute (CTI) offers training and certifications for AV Installers, Design Engineers, and Programmers alike. CTI offers a convenient blend of face-to-face training with industry pros, in addition to online training courses. Training facilities are located worldwide and provide courses for those interested in Digital Media, NVX, or AV installing and programming.
---
What is the difference between Crestron DigitalMedia and NVX?
The general trend of the AV industry has been leaning more and more towards IP. Engineers and programmers need to familiarize themselves with hardware products that deal with signal routing, presentation control, and audio conferencing.
Over a decade ago, Crestron launched a complete suite of products under the DigitalMedia series that integrates many of these functions into one convenient solution.
"Today, DM integrates all digital and analog signals together with streaming in one platform, ensuring organizations can send video across their estates regardless of network infrastructure or AV technologies in place." - Cinos
A global tsunami of cutting-edge VTC technologies such as WebEx and Zoom has hit the market. As a result, the demand for higher-quality audio and video has risen. Companies have also had an increased need for security, as they are often dealing with sensitive information delivered over their networks.
Crestron DigitalMedia NVX is the next generation of products that address this issue directly, by delivering a networked AV solution. In fact, DM NVX is the only secure network AV solution:
"It is infinitely scalable and delivers the best image quality with no latency across a standard 1 Gigabyte network...It has been well documented that networked AV is a much more cost-effective option than traditional matrix switches." - Cinos
Whether installing, programming, or designing, professionals of ProAV will encounter Crestron gear in both product lines. Crestron offers certifications specific to their product lines, as well as relevant job functions in the AV Industry:
What Crestron Certifications are Important for A Career in ProAV?
Here's some Crestron Certifications that stand out, and the positions they are most applicable to in ProAV:
Crestron Digital Media Certifications:
Crestron DMC-E-4K - The Crestron Digital Certified Engineer has a working knowledge of installing, configuring and commissioning Crestron products and systems.

Hiring Managers at AV Integrators will often look for Field Engineers and/or Lead AV Technicians with this training.

Crestron DM-NVX-N - The Crestron Digital Media Networking Certification has become much more valuable recently. Engineers are often required to understand how to sign onto and troubleshoot secure networks at client locations.

This training is important for Field Engineers loading and troubleshooting code from Crestron Toolbox.

Crestron DMC-D-4K - Crestron Digital Media Designer designation means the engineer possesses the skills necessary to design Crestron Digital Media Systems.

AV Design Engineers and/or Crestron Programmers will better understand how to tailor solutions to the clients' specific needs.
Crestron Programmer Certifications:
Crestron Certified Programmer - The Crestron Certified Programmer can configure and commission a Crestron fusion deployment. They can use smart graphics to create personal graphic user interfaces (GUI). They also show proficiency in the Crestron programming language (Crestron SIMPL).

AV

integrators

hiring for a Crestron Programmers will typically require this certification. Having a Certified Programmer on staff allows them to bid on certain projects. As such, this programmer certification is highly sought after, and the examination is very comprehensive and difficult.

Crestron Silver Certified Programmer - This Certified Programmer has attended three annual Master Level classes and passed the Silver exam
Crestron Gold Certified Programmer - This Certified Programmer has attended six annual Master Level classes and passed the Gold exam.
What is a Certified Masters Programmer?
These individuals hold the highest respect in the AV industry. One major perk of being a Certified Masters programmer is that you receive an exclusive invitation to masters classes. These classes allow an opportunity to get hands-on experience and training on Crestron's latest technologies.
Crestron has become (without a question) the world's leading manufacturer of advanced control and automated systems. For this reason, all AV professionals (AV Engineers, Installers, Programmers) should consider Crestron training as a sound investment in your career.