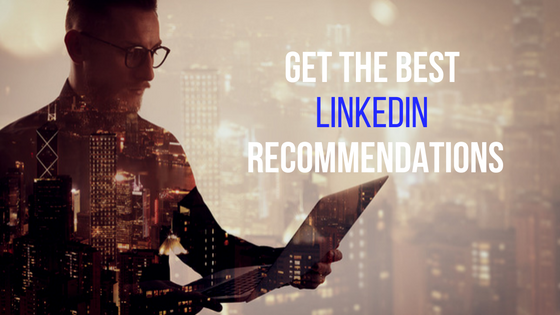 In a hyper-connected world, having a strong digital presence is key to networking and, by extension, your job search. Some time ago, the time to make a great first impression while job searching was during the initial phone screening or first interview. Today, more often than not, recruiters and hiring managers check out your LinkedIn profile long before you ever hear from them.
Think about how people make buying decisions. When looking for a new restaurant, auto repair shop, or recruiter, the first place we tend to go is Google. We want to know what their customers are saying before committing to a purchase. The same logic holds for employers looking to "purchase" a prospective employee. While it might go without saying that having a standout LinkedIn profile and resume is crucial, what you might not know is that LinkedIn recommendations can be just the game-changing variable you need to land you in a coveted interview slot.
LinkedIn recommendations can help you stand out to potential employers by showing that you both credible and trustworthy. After all, nothing makes you look better than receiving voluntary praise from a disinterested party (think old client, boss, or colleague).
Who Should I Ask for a LinkedIn Recommendation?
Here are Five People from Whom You Should Request a Recommendation.
1. A previous (satisfied) client:
Did you exceed a client's expectations while working on a project, leaving them smiling ear to ear with your performance? If so, feel free to ask them for a LinkedIn recommendation.
Before making this request of them, you should consider the specifics of how you would like them to recommend you. Do you want a general recommendation or a more targeted one? Be precise when you ask so they can provide recommendations in ways that will work to your maximum benefit!
2. Your current supervisor:
LinkedIn has long been used for job searching, but it also serves other functions including networking, locating clients and prospects, and being a general hub of resources for ongoing professional development. So, If you are looking for new clients outside your organization, getting recommendations as "social proof" can prove quite valuable. Here, your current supervisor can attest to your contributions to the company and the team.
When seeking a recommendation from your current supervisor, it is important to thoughtfully time your request. Asking out of the blue can be a red flag that you are seeking new opportunities. Making your request shortly after a successful project will seem more natural and less conspicuous.
3. A close colleague:
Did you work on a successful collaborative project? If so, ask a teammate to write a recommendation based their experience of you as a teammate. You can then write your teammate a reciprocal recommendation that testifies to their work ethic, team orientation, creativity, and motivation.
4. A volunteer or board member (when applicable):
Maybe you volunteered for a cause you care about or are part of a special interest or organization board. Ask a fellow board member or volunteer pal to write your recommendation. At the very least, they would be able to attest to your work ethic, how great of a team player you were, your leadership skills, and your willingness to collaborate.
5. A former supervisor:
If you and your previous supervisor are on good terms, think about reaching out and asking for a recommendation to add to your LinkedIn profile. Often, if the relationship was good, a previous supervisor will be happy to do so.
Why LinkedIn Recommendations are Worth Your Time
Yes, in 2022, LinkedIn recommendations are important. To reiterate, before spending the money, people will tend to do a bit of digging into the product or service they are considering purchasing. This is no less true of new hires than it is goods and services, and LinkedIn will probably be their first (possibly only) stop. According to Jobscan:
92% of people are more likely to trust non-paid recommendations and greatly trust recommendations made by peers.

70% will trust a recommendation even if it comes from someone they don't know.
LinkedIn Recommendation Examples
LinkedIn is the leading social media channel when it comes to building your professional network. One of the best ways to get recommendations is to live by the law of mutual back scratching, i.e., to give recommendations. Before doing so, however, you should think carefully about who gets your imprimatur. If you're having a hard time deciding what to say, consider one of the following recommendations as a model.
From a Co-Worker
Example 1.
Ben and I worked together on several projects, and I was lucky to call him my colleague. He consistently gave 100 percent to the team and played a critical role in ensuring that we completed assignments on time.
Ben has excellent time management skills and has a knack for keeping the team calm and productive during crunch periods. Plus, he has an excellent disposition. We miss his smile in the office these days.
Any team would be lucky to have Ben, and I couldn't recommend him more highly to a business looking for promising new talent.
Example 2.
I've had the pleasure of working with many remarkable professionals, but Katy is someone who I always recall with special fondness because she was essentially my mentor. Not only did she show me the tricks of the trade, but she also helped me navigate the company's internal structure.
Katy is a great mentor and leader. She's always willing to lend a hand to anyone who needs it. Watching her seamlessly adapt to our dynamic environment was a lesson in itself. She was an all-round inspiration!
LinkedIn Recommendations For a Manager or Supervisor
Example
Ms. Smith is one of the most delightful people I have had the pleasure of working for in my career. Not only did she have a unique ability to keep our team organized and on schedule, but her consistent, clear communication habits helped lift our spirits during challenging situations.
Her humor and empathy helped create a comfortable work environment, and we'll miss her warm manner. I highly recommend working with Ms. Smith.