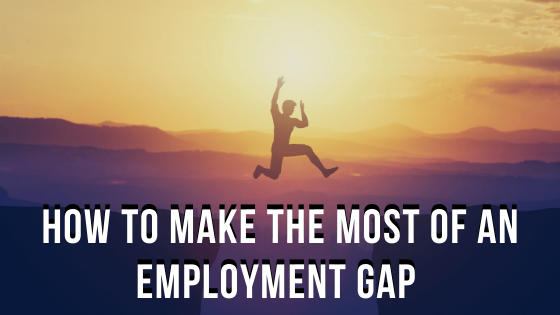 As a job seeker, ready to return to work after a hiatus (either planned or involuntary) accounting for a gap on your resume can be daunting. But whether you've been out of the job market for a few months or more long-term, there are a number of things you can do to ensure that prospective employers view your hiatus as time well spent, rather than damaging blank space in your work history.
4 Ways to Make the Most Of an Employment Gap
1. Be Honest About Your Employment History
As much as you may want to try to make an employment gap disappear when getting back into the workforce, you must embrace it and fill the gaps. You are much better off explaining gaps in employment than trying to make believe it never happened.
If for example, your hiatus was devoted to raising children, include it as such on your resume: 2014-2019 Time off to take care of a sick family member, etc. Be clear and honest, and know that having taken time off doesn't make you a less valuable employment prospect.
2. Highlight Volunteer Work
It may be tempting to minimize the impact volunteer work may have on your career, but if you step back, you'll see that you gained valuable skills and experience by working with a non-for profit institution or school.
By highlighting this experience you are showing hiring managers that you are willing to use your skills to be a positive force in your community, that you are passionate about certain causes, and you are engaged in building new skill sets.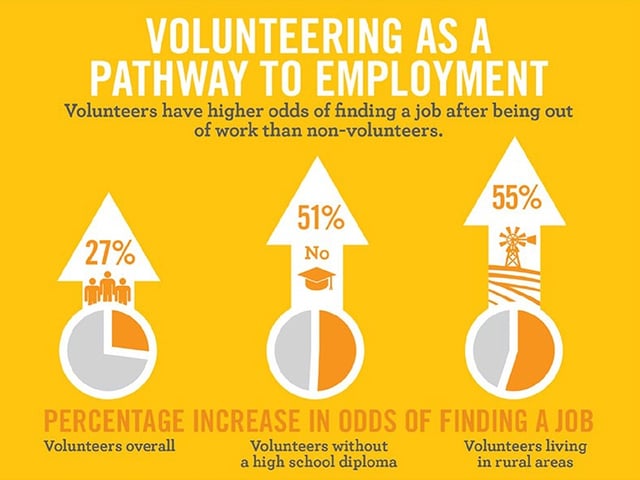 Don't forget to avail yourself of those connections you made when volunteering when you're looking for your next position. Even if they are not able to help connect you with prospective employers, they can write recommendations for your LinkedIn profile and provide you with endorsements.
3. Keep Learning
Employers will be less apt to balk at a gap if you've been busy working on your education. And understand this is not a bias that's limited to University or degree work. Take the time during your hiatus to get current with certifications and training and learn new skills. Employers will see you've been dedicated to keeping your skills sharp, and are returning up to date with the latest trends in your sector.
4. Practice Your Story for Job Interviews
When it comes to the job interview, you need to be able to explain your hiatus in a way that allows you to be seen as an exciting prospect. Don't fall to the temptation to apologize for your hiatus. All that's called for is a concise explanation to help remove any doubts about your readiness and appeal to a potential employer. Know what you have to offer and be ready to voice it in just a few sentences. Understanding how to tell your story may take some time and practice, but it will deliver dividends when you are pitching yourself for a job.
Practice telling your story with both friends and people who don't know you so well - it will help strengthen your pitch and work out any hesitation or weakness.
While there may be a pervasive bias against people who have left the workforce for a hiatus, how you handle it can make all the difference in your job search
---
If you're ready for to end your hiatus, or are looking for a new job, contact one of our recruiters here at J.Patrick & Associates. We are an Executive Recruiting firm that focuses on Executive Management, Sales, Marketing and Technical roles within Information Technology markets. We have over 20 years of experience recruiting in every aspect of AV/VTC/UC, Application, Storage, Information/Network Security, Mobile Technologies and Telecommunications.