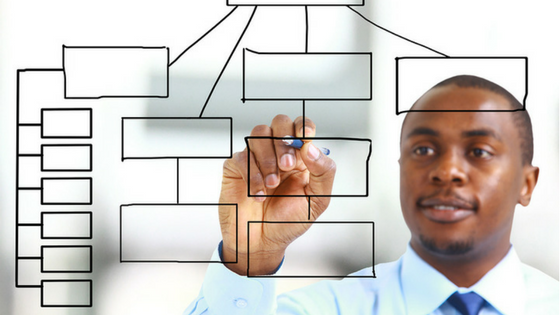 According to projections from Cybersecurity Ventures, the cybersecurity sector is on track to see $1 trillion in spending between 2017 and 2021. With the refocusing of malware to phones, tablets and IoT devices (the internet of things), and the growing number and severity of attacks on consumer, institutional and government institutions in 2016, these projections might even need to be revised upward.
In essence, bad news for the security of our information is good news for the industry. And where there's a boom, there's a demand for talent. One field that's feeling the full effects of this expansion is cyber sales engineers.
With an annual salary range between $65,000 - $200,000/year, sales engineers in cybersecurity are in the fortunate position of not only being in demand but able to negotiate terms. (Median salary estimates - 101,420 per year) And in an environment where talent is at a premium, and the demand is outpacing the supply, candidates who are in the job market often are fielding competing offers, as well as counter-offer from their current employers.
What this means is, if you're a sales engineer you have the opportunity to really consider your career trajectory and take the offers where you feel you'll be most challenged and valued.
If you're a hiring manager charged with hiring cyber sales engineers, you already know that the competition for talent is fierce. You also know that you might have to push your budget to get the level of talent you need to keep your company's and/or your customer's data safe. And you probably also understand there's tremendous value in interviewing candidates even when you don't have an immediate opening. But there are a few other key issues to keep in mind.
Lose The Checklist
When you're faced with a competitive market and top talent comes at a premium, you have to be willing to look beyond your checklist. The best candidate may not carry all the certifications you want to see, or they might carry ones you never considered important. They might come from a different sector or not have the years experience you're looking for.
Understand the Power of Soft Skills
As the bridge between the technology and the customer, a sales engineer's ability to manage and communicate effectively with customers needs to be a prime consideration. Since they are in daily contact with customers, they are your eyes and ears in the field and having someone who is an agile communicator about the human experience (as well as the technical experience) is invaluable to you.
Hone Your Game
And speaking of soft skills, in order to attract the best talent, you need to have a company culture in place that both values and invests in their employees. We already know that the best retention and recruiting tool is to make employees and candidates feel valued.
When you're hunting for top talent in a crowded field, always make sure that you have the best position on offer.
Looking for a cyber security sales engineer to join your sales team? Click Here to let us know what you're looking for!
Are you looking for an account manager, pre sales, post sales, systems engineer, sales executive, sales manager, solutions engineering , or either security systems or security services position? Click Here and search our current openings!
Related Questions:
How do I handle a counter offer?
How do I create good employer branding?
How do you enhance diversity a workplace?
RELATED BLOG
AV INTEGRATION: THE HOT JOB MARKET NO ONE KNOWS ABOUT