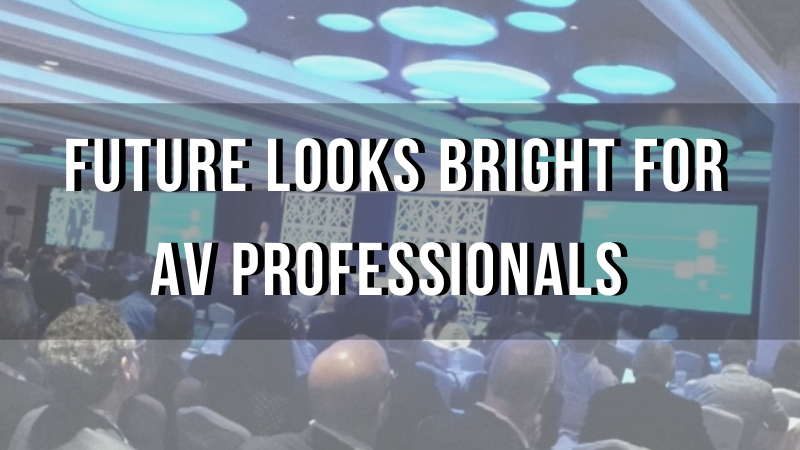 Audiovisual (AV) professionals handle a variety of complex operational procedures ranging from selling, installing and maintaining digital signage to setting up and monitoring live, in-person presentations. Today, these professionals are in high demand in several industries including the luxury real estate, healthcare, and event/conference markets. According to the U.S. Bureau of Labor Statistics, the demand for AV professionals will grow at a rate of about 13 percent until 2026.
Here is a look at the AV positions that need to be filled
Salesmen
Even the best AV equipment won't sell itself. Savvy salesmen are needed to reach out and close deals.
Sales Engineers
This position involves working closely with installation teams to verify dimensions, create diagrams and relay power requirements.
Installers
Speakers, screens and control devices all need to be set up for presentations - and the process can be complex. Installers get you up and running instantly and account for potential configuration and interoperability issues.
AV Technicians
Events like trade shows and conferences need Technicians to maintain floor operations and handle processes like setup and removal. Technicians are also required for on the spot issue resolution and troubleshooting.
Post-sales, customer-facing roles
This type of role is ideal for a worker with stellar personal skills who can communicate client needs, but is also technically-oriented and understands how audio and visual systems work and operate.
---
Are you an A/V professional who is detail-oriented, patient, highly technical and adept at working with customers? If so, J. Patrick & Associates has a long record of success placing sales, marketing, and technical management and staff for audiovisual and video conferencing vendors.