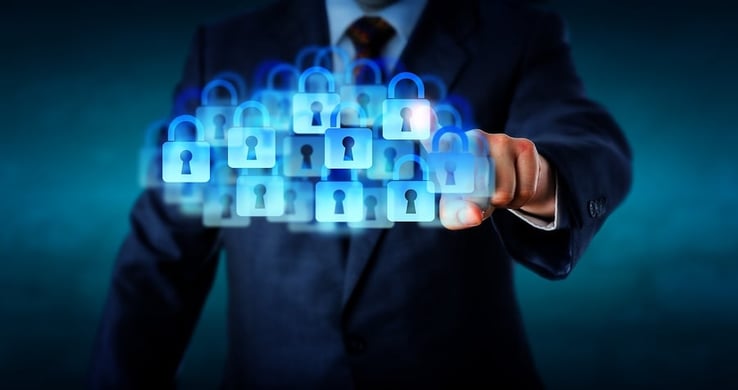 The business of hiring and retaining Information Security professionals has never been more important, or more competitive. It's a candidate's market, and if you're hiring you'll need every advantage you can get.
Here are some tips to keep in mind on how to get the edge in a crowded field.
Tips to hire and Retain Security Analysts
Be Ready to Build
Being afforded opportunities for ongoing education is a strong incentive for InfoSec professionals. Technology is constantly changing, becoming better, faster and more varied. In order to be effective at their job, analysts need to be up-to-date on all of the newest products and solutions. Companies that pay for, and encourage consistent training not only tend to attract higher caliber candidates but they also suffer lower attrition rates. Here's a list of certifications you can help your analysts achieve.
Challenge
A survey in 2014 by ClearanceJobs found that being challenged was the number one way to retain InfoSec Professionals. Another survey found that almost 40% of professionals would move for more challenging roles, even without the promise of higher pay. Reward your security team for exploring parts of their job that they find exciting or challenging. Host Hackathons where they attempt to beat each other's systems, which, by the way, also has the added benefit of searching out any weakness in your system.
Meaning
The ClearanceJobs survey noted that 2nd to desiring challenge is doing meaningful work. Unlike previous generations that might have been amenable to doing work for work's sake, today's professionals are looking to connect to their work, to know that their labor is making a difference, is useable and impactful.
Know What's Important
We may tend to think that compensation would come in first when attempting to attract talent. But the Clearance Jobs survey shows that it isn't a major priority for today's workforce. Compensation plays second fiddle to training and engagement when looking for a new employer. But faced with a tight talent market, it is worth offering a premium to have the best talent for protecting your data.
But keep in mind the actual hiring process is important too. Certainly, due diligence and thorough background checks are vital, but too many companies get hung up in long and protracted interview processes. Too lengthy an interview process, poor communication with candidates and recruiters, and taking too long to make an offer will cost you.
You have to be prepared to be decisive in order to hire A level talent.
Integrity
Just as you are looking for candidates with the highest level of integrity, scruples, and honesty, candidates are also looking for companies that operated from the very same set of virtues. All of your employee branding materials, as well as every level of contact candidates, have with your company must reflect your integrity. Remember, prospective employees are looking at you long before they apply to an open position. Your reputation is one of your best recruitment tools.
Your info-sec team is vital to your company, understand what they need and want in order to attract and retain the best talent in the field.
Related Blogs:
LOOKING FOR JOB SECURITY? THINK CYBER-SECURITY
EMPLOYER BRANDING IS THE KEY TO SUCCESSFUL RECRUITING
---