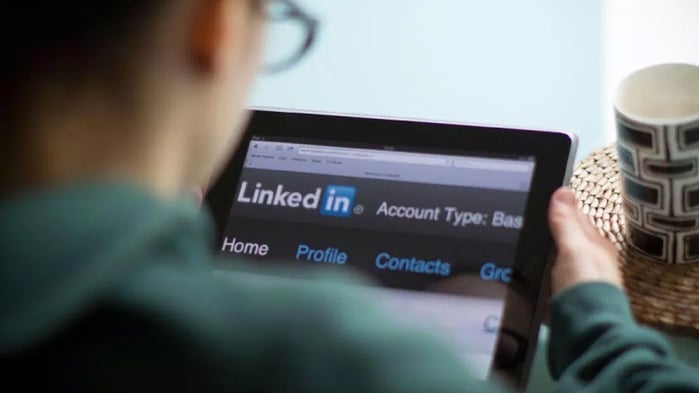 7 Simple LinkedIn Profile Updates To Attract Recruiters
A job search is as much about being visible online as it is about finding the right placement. Since 94% of recruiters use LinkedIn to vet candidates, if your online presence and professional branding is not up to par, then chances are you might be invisible to recruiters and hiring managers. Even if you are the perfect candidate for a job, recruiters are far less likely to either find or consider you a viable candidate, if you don't have a strong and well-constructed LinkedIn page.
Make certain that these 7 key components of your LinkedIn profile are built in a way to help you stand out from the crowd.
1. Up-to-date Profile Picture
Social media is first and foremost a visual medium - and your photo is one of the very first things a recruiter's eye will be looking for when they land on your LinkedIn page. Your profile picture needs to be a polished, well-lit headshot that represents your personal brand and is appropriate to your industry.
What does a good headshot look like?
Look over the profiles of others in your field for a good idea of how you should represent yourself. This is not the place to broadcast your individuality, but rather to match a face to your accomplishments.
2. Write A Headlines That Draws Attention
This is the 1-3 lines that appear right under your name. Simply relying on the default settings to populate your headline with your job description would be to sell yourself short. Take the time to write a headline that is both active and provides a benefit to the reader.
A sterling example of this can be found on the LinkedIn profile of Koka Sexton, who is a member of the LinkedIn Corporate Communications team. He doesn't simply refer to himself as "Manager of Social Media and Marketing." Rather, his headline reads: "Building formulas of success with content marketing and social media. Delivering the vision for Social Selling evolution."
3. Summarize your skills and accomplishments
You have about 2000 characters to showcase your professional strengths to a specific audience. If you are actively searching for a job, that audience is both prospective employers and recruiters. Written in an intelligent, memorable and professional manner, this is where you have the opportunity to tell your story. Write in the first person in order to hook the reader and to help them to understand how your experience has led you to this point in your career.
Here again, make certain to include keywords related to your current position as well as where you want to go next. This is where your professional personality can shine; use this space to tell recruiters exactly who you are and what you have to offer.
4. Make sure your work experience is Up-to-date
Your work history is a fundamental part of your LinkedIn profile. The chronological listing of how long you were at a position, your job title, responsibilities and accomplishments is important but should not be a cut and paste of your resume. Use this as a place to highlight what you have to offer and to build the picture of a high performer.
Highlight specific projects where you met or exceeded goals and quotas. Did you reduce company expenses or perhaps build a team or project from the ground up? Include facts and figures and if appropriate, include some well-selected related media content or documents. All of these are ways to give a recruiter supporting evidence of your successes.
5. Connections & Endorsements
This area is where you provide social proof of your worth in the marketplace. Even the most well-groomed profile with only 20-30 connections is not going to do you a service.
If you are just starting out in your chosen field, spend the time to make connections with others in the industry. Seek out high performing professionals and thought leaders to connect with. Follow them and read their profiles and associated documents.
You should also join, and more importantly, participate in groups related to your field of expertise and your industry. Not only does this serve to expand your contacts, but it also lends credence and gravity to your professionalism.
Endorse your co-workers and colleagues and they will return the favor. Think of endorsements as the common currency of LinkedIn - it doesn't cost you anything to endorse people whom you believe in, and the action will come back to you in kind.
6. get Recommendations
This is one place that quantity is not nearly as important as quality. What matters is that your recommendations are specific and speak to your strengths. Seek out recommendations from several sources; managers, customers, peers, professors, vendors, and other people you've done business with. Tell them what it is you are looking for them to speak to about your work, and let them help sell you to recruiters and prospective employers.
7. Update your status Frequently
Use your status to post about projects related to your field, share articles or news and announce what you are up to professionally. Displaying enticing content helps to make you more "clickable" - and promotes you as a reliable resource.
HIGH VISIBILITY = HIGH PROBABILITY
Taking the time time to build your presence on LinkedIn so that recruiters can find you is vital in today's job market - it's a crowded field - you have to give yourself every advantage to stand out. It's a tall order to be thorough, concise and creative. But if you can make all 7 of these key components work for you, you'll exponentially increase your chances of recruiters finding you AND placing you in your next job.