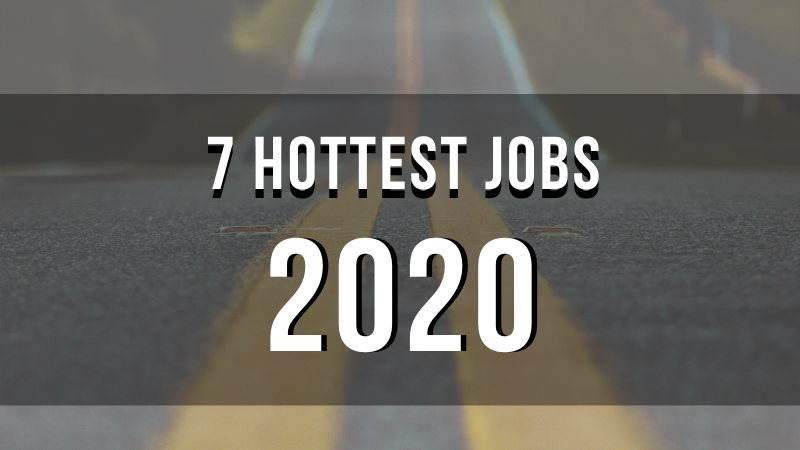 2019 was a very good year for job growth in IT, and 2020 looks to be just as robust. Businesses both looking to expand and to keep current continue to invest heavily in technology, a trend which translates to ample opportunities for IT professionals.
In a field with a current unemployment rate as low as 3.3% as well as competitive salaries, here are 7 of the hottest positions.
1. Project Managers
Average Salary: $113,595
Project managers are in high demand especially for businesses taking on ever larger IT projects. Fluent in both industry-specific issues, tech savvy PMs act as the bridge between business and technology. They have experience leading teams and can oversee and manage the flow of work. What has commonly been an outsourced position is more often these days becoming a high demand staff position in many industries.
2. Software Engineers and Developers
Average Salary: $96,329
Ranked the #1 IT position by Computerworld for 2015, Software Engineers and Developers are in high demand. They are the heart and soul of any computer based c ompany and as a result are well compensated. Candidates with the ability to develop software and programs for complex, large scale projects are even more in demand, as many industries are coming to rely heavily on these professionals.
3. Business and Systems Analyst
Average Salary: $115,725
The ability to wrangle Big Data to ensure that IT projects are meeting business needs and goals is what makes this a highly valuable IT position. A great Analyst is able to blend strong business acumen with technology in their capacity charge of uniting business strategies with future projections. Business and Systems Analysts are also in charge of following the market and keeping up with the fast pace of technological advances.
4. Security/Compliance, Governance and Analysis
Average Salary: $88,590
With new cyber threats developing every day, both C-Levels and Boards are willing to budget the money it takes to prevent and stall breaches. This is a wide and varied field that offers opportunities in incident management as well as threat and vulnerability assessment. Security solutions architects, vulnerability testers, engineers and those who understand the threats are being sought across a wide variety of industries . Another sector with high demand/low supply, it's an attractive field that offers job security and competitive salaries.
5. Web Developers
Average Salary: $68,606
Developers build websites from the ground up, and are responsible for creating the functionality, navigation as well as often the design. While this used to often be a freelance position, many sectors have moved web development in-house in order to ensure they are always current and up to date. Employers are also investing their developers ongoing certifications and enrichment. With a healthy gap between supply of good developers and the high demand, there is very low unemployment in this sector.
6. Network Administration/Engineering
Average Salary: $ 74,000
Network Administrators and Engineers ensure that digital businesses grow and thrive. Working on the backend, they make certain that the pipelines are clear and sites can operate at their optimal speeds and efficiency. People with knowledge of IP routing, switching, firewalls, network management, integration and packet tracing/debugging are high on the list of hires for this year.
7. Sales
Average Base Salary: $80,000 with total compensation averaging to $150,000 and up.
While not strictly a technical job, IT Sales is as much a part of this growing sector as engineers and developers. Between start-ups selling exciting new technologies, to long established businesses moving into new products, there are ample opportunities in Sales. Salesmen working in the IT sector need to be facile with technology and easily able to understand the complexities of the products they are selling. This is a fast-growth field with many opportunities for advancement for high-performers.
---
NOTE: Average salary statistics sourced from http://www.payscale.com/ and/or J.Patrick & Associates direct knowledge of current median incomes.
---