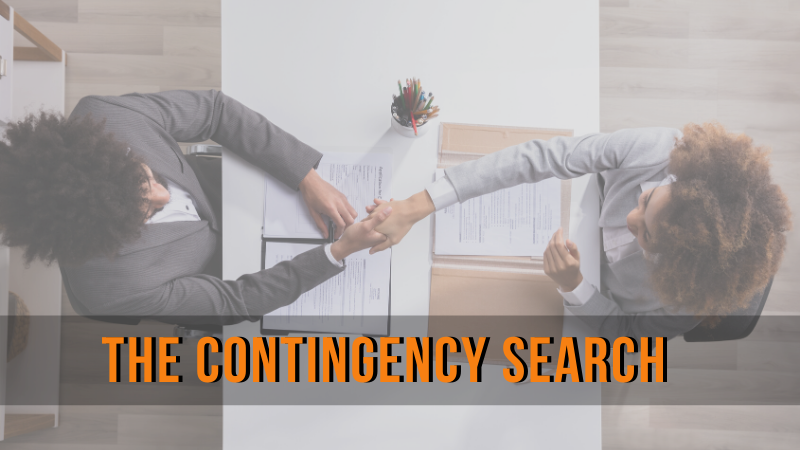 Here at J. Patrick + Associates, we use many recruiting models to perform searches. One of our methods involves conducting a contingency search for businesses. In other words, our firm will only collect a fee if our client hires the professional candidate that we have presented to them.
If your firm prefers that JP+A finds your potential candidates through a contingency agreement, we must first see if it makes sense for us to work together. If you meet all the criteria that we believe will make for a good match, then we can start talking business.
Many recruiting firms conduct contingency searches, but their preferred candidates often don't get the job. This leaves the recruiting firm with an empty pocket. After all of that hard work by the recruiters, in the end they have nothing to show for it.
Through trial and tribulation, J. Patrick + Associates have become one of the top recruiters in their specified industries. In the past, J. Patrick + Associates have had their fair share of contingency searches go awry. As a result, J. Patrick + Associates now charge an up-front fee. Over time, we have established ourselves very well in the recruiting world, and we are highly sought-after as a top commodity.
J. Patrick + Associates are definitely worth the investment. We provide our clients with some of the best candidates available, as well as an incredible amount of experience, expertise, and professionalism. Once we work out the terms of the contingency agreement together, and the up-front fee is paid, your company becomes our top priority and we push you all the way to the front of the line. This gives your firm a huge advantage, shortens your flash-to-bang time, and positions you to interview the strongest candidates that J. Patrick + Associates have in the pipeline.
---