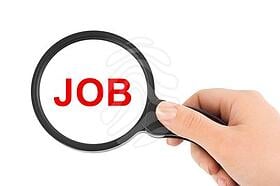 The rising market need for flexibility and business agility is driving software-defined networking (SDN) in next-generation data center and enterprise IT environments. In fact, 40 percent of recently surveyed IT professionals plan to embrace SDN by this time next year—and by 2016, the global SDN market will reach a robust $3.7 billion. SDN is an innovative and disruptive new approach to solving many of today's critical networking challenges, realizing improved security, efficiency and network utilization as well as cost-savings and automated management and provisioning across global networking operations.
In addition to spurring various mergers and acquisitions in the corporate world, the technology is also creating a big demand amongst data center operators and enterprise organizations for IT and networking-related professionals to advise, manage and direct these new SDN-related operations. However, many are finding that this calls for a specialized set of abilities.
Unlike its architectural approach to decouple control and data in technical applications, in the job market, SDN requires the convergence of IT and business skill sets. This is why - as SDN continues to proliferate throughout the industry - development and operations, or DevOps, professionals will be in high demand. These professionals maintain both tactical and technical skill sets, as well as the ability to collaborate and coordinate strategic, business-related initiatives – critical to designing the SDN networks of tomorrow. Other in-demand skills will likely include expertise in OpenFlow™ protocol, a foundational element for building SDN solutions, and open source switch controllers.
The SDN industry is still emerging; and while most can identify the latest in-demand skill sets, experts are still working to pinpoint exactly what jobs will be in store. For instance, many are debating the question of whether or not we will see "virtualization engineers." According to Research Director of 451 Research Eric Hanselman, the requirements are already there.
"We already have requirements for engineers who want to understand how virtualized networks work, because there are subtle differences between those and physical networks."
Still, others are saying that while the position of an SDN engineer might be questionable, there will definitely be more than enough room for those with knowledge of how networks work. As Matthew P. Davy of InCNTRE explained, soon there will be little to no need for network engineers still relying on command line interfaces (CLIs) for configuring network devices.
"...there will be fewer network engineers who can perform their job while knowing little to nothing about servers, storage, hypervisors, system administration and scripting," he explained.
One thing is certain, however. This forecasted, exponential growth of SDN in the coming years is not only changing the face of data center and enterprise networking at the technical level, it is also evolving the landscape of the job market. Professionals with higher-level skills that involve programming software and understanding the use of various automation tools will play a critical role in the propagation of this technology. Keeping a pulse on this ever-evolving market is executive recruiting firm J. Patrick + Associates.
With over two decades of experience in linking qualified executive management, sales, marketing and technical candidates within IT markets, J. Patrick and Associates has all of the tools you need to link the best talent with the best companies. J. Patrick and Associates works directly with hiring managers and executives in industry-leading technology vendors, system integrators, telecom service providers and end-user organizations to identify the most in-demand skills as well as the latest professional requirements.
We handle sales, marketing and technical placement with Cloud-enabling product vendors and service providers. This includes Data Center Management, Security, Storage, and other Cloud/SaaS/Virtualization verticals. In addition to the Colocation and Data Center infrastucture firms, Cloud- or SaaS-based application providers are the backbone of our practice.
Are you looking to ride the SDN wave? Click here for more information.