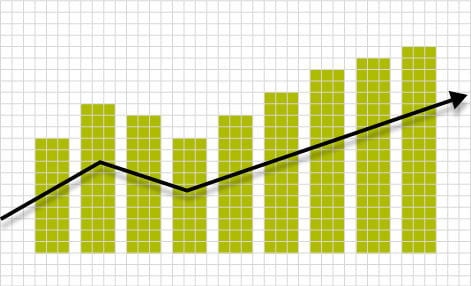 Right now, there are two industries targeted for tremendous growth over the coming year: data centers and Infrastructure-as-a-Service (IaaS) providers. Why exactly are these two infrastructure solutions thriving? The answer lies in the demand for insatiable access to information and big data. More than ever before, large enterprises are now focusing on collecting, storing and transferring information. This information needs to be transported and housed in data centers, on equipment that is scalable, optimized and efficient. What started solely as 'server farms' or simple storage facilities has grown into a fixture of enterprise organizations across the globe – spurring companies to invest heavily in their physical infrastructure as well as the professionals that design, implement and manage these solutions now and in the years to come.
Take Amazon Web Services (AWS) for example, a global company serving hundreds of thousands of customers in over 190 countries. AWS is currently "expanding its global infrastructure to help customers achieve lower latency and higher throughput." Additionally, Google and Oracle, two other global companies, are also experiencing rapid growth. During the second quarter of 2013, for instance, Google invested a record $1.6 billion on its own data centers. And Oracle has hired more than 200 employees over the past year as cloud computing continues to spread into the Middle East.
Due to the unprecedented amount of growth in data centers and IaaS, J. Patrick and Associates, a leader in telecom and IT executive recruiting, has seen a drastic rise in organizations looking for highly-skilled professionals with specialties in the physical infrastructure space such as data centers and IaaS. Here is a look at the specific jobs that are now in demand:
Data Center Operational Managers: As more and more data centers open up, Operational Managers are needed to oversee and manage servers and storage platforms. Project Managers are also highly in demand for specific operations.
Cloud Experts: Cloud migration is one of the top demands for IT executives in 2014. As more and more companies migrate to the cloud, experts are needed that can minimize backend costs and implement strong, secure cloud systems.
Experienced Open Stack Users: All signs indicate that Oracle is committed to OpenStack, as it became a sponsor of the OpenStack Foundation in December. As more IaaS services are released, companies like Oracle will be looking for experienced users capable of managing OpenStack software and providing essential services for clients.
Network Engineers: This specifically pertains to the Network Operations Center (NOC), in charge of ensuring networks remain up and running at all times. Network Engineers perform real-time maintenance tasks to ensure that data flows uninterrupted throughout the enterprise.
Data Analysts: Raw data is all but worthless to a company. Analysts are therefore needed to transform raw data into quality metrics that can be interpreted to support profit-generating endeavors.
J. Patrick and Associates is committed to helping IT professionals with specialized skills find the positions they need. For almost two decades, J. Patrick and Associates has been leveraging our unique insight and market intelligence to place candidates the right places.
For more information about how J. Patrick and Associates can help get you where you need to be, please click here.