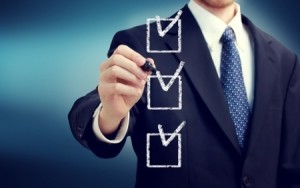 Sales Engineers are vital to your sales efforts, providing the technical glue that holds deals together. Quality Sales Engineers can be a challenge to find because competition is fierce for effective engineers. Many highly-qualified Sales Engineers are already busy being handsomely rewarded for their efforts and comfortable where they are. For that reason, it's important to have a nimble recruitment process that's focused on speed and quality, while being cost-effective.
After being acquired by a multinational technology and consulting corporation, a leading
endpoint security vendor needed additional Sales and Engineering staff to support the
release of its new suite of security software. This security software provides cybercrime
prevention against financial fraud and data breaches. Hundreds of millions of end-users
use this software to protect web applications, computers and mobile devices from cyber
threats and attacks. Finding the right salespeople and sales engineers, for a product
that serves such a huge market, required an equally huge commitment to rigorous, yet
efficient recruiting.
Initially, the Human Resources Department of its parent company worked with several
recruiting firms to fill several sales and Sales Engineering roles to satisfy its urgent
staffing needs. That worked to fill the Sales Division positions quickly, but due to the
complexity of its software, it was difficult to fill seven open Sales Engineering roles in
the one-month time they had set.
The right candidates needed to have a strong solution-selling ability and hands-on
installation experience with multiple facets of endpoint security technology. They
needed a conceptual understanding of how these technologies integrate with other
internal systems that their client's may be using. In addition to their technical skills, they
would also have to possess strong presentation and sales skills, and interact
professionally with c-level executives and decision-makers. This mix of technical and
soft skills can be challenging to find. They needed a way to speed up the process and
still find solid candidates that met their criteria.
The endpoint security vendor enlisted the help of J. Patrick & Associates (JP&A) to help
recruit the additions to its Sales Engineering team. JP&A had the tools and resources to
help source qualified candidates in the company's limited hiring timeframe. By using
data and number mining software and various social media platforms, JP&A used its
database of over 500,000 candidates and its Information Security referral network to
identify candidates for the initial job screening. It was highly specific as well as labor
and in regards to the time-intensive process. JP&A screened out between 100-200
applicants for every candidate that went on to the next phase of the interview process,
the technical aptitude assessment.
JP&A successfully managed the entire hiring process for the endpoint security vendor.
In filling four of its seven Sales Engineering positions in under three and a half months,
JP&A saved the endpoint security vendor significant time and investment in the
process.
By quickly finding high-quality candidates, JP&A earned the company's trust and is the
company's only outsourced recruiting firm, working with the parent company's on
ongoing recruitment projects.
Related Blogs:
THE BOTTOM LINE: DIVERSITY IS GOOD FOR BUSINESS
DO VIDEO CONFERENCING INTERVIEWS SAVE OR COST YOUR COMPANY?