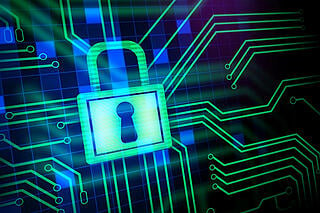 Dealing with multiple recruiting agencies
doesn't always result in more high-quality
candidates. In fact, sometimes it can be an
inefficient way to attempt to fill highly
specialized roles. A global leader of
application delivery and application security
solutions for virtual and cloud data centers
began working with several recruitment
agencies in order to find a qualified, multifaceted professional that met their strict
and highly technical hiring demands. When the company needed to expand its Sales
Engineering team, it had several specialized requirements that made the position
challenging to fill. It had been nine months and the position had not been filled, even
though they were working with a variety of agencies.
Since the position required the candidate to have deep technical experience across
all facets of application delivery and application security solutions, as well as
virtualization, Private / Hybrid Cloud and Software-defined Networking (SDN), as
well as their numerous applications in a variety of verticals, it would take some
digging to right qualified candidates.
The candidate also needed solution-selling experience and hands-on experience
with the provider's intricate products and solutions portfolio. They had to provide an
initial presentation with customers and sales teams and perform the installation. The
company interviewed dozens of candidates suggested by its recruiting firms but
were unable to find a candidate that met all of the provider's requirements. After
nine months, the organization decided to explore another recruitment agency option.
That's when J. Patrick & Associates (JP&A) became involved and executed multiple
candidate searches in the Chicago area. The company identified Sales Engineers at
the security solutions provider's direct competitors. Then it turned to trusted industry
referrals to further its search.
JP&A cold-called and thoroughly screened dozens of qualified professionals by
using its database of over half a million candidates and a global Information Security
referral network. JP&A's recruiters disqualified approximately 30 candidates for
every one that moved on to the next phase, the technical screen. JP&A successfully
identified two qualified Sales Engineer candidates that met all of the client's job
requirements within a 30-day period.
The security solutions provider hired one of the Sales Engineer candidates, now a
consistent top performer several years running. Since then, the company has
retained J. Patrick & Associates as its primary recruiting firm. In the last year, J.
Patrick & Associates has successfully placed more than 10 professionals in eight
other positions with the organization and is currently working with the provider to fill
12 new Sales and Engineering positions. One solid recruiting firm with the right
experience and resources can be easier and more efficient than working with
multiple recruiters.