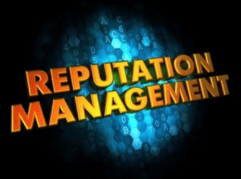 Whether achievements are listed on your resume or you are communicating accomplishments for a performance review on the job, truth-in-advertising is paramount.
A Walmart executive claimed to have an arts degree, but he did not. A dean at MIT with multiple university degrees turned out to have none. More recently, a story told about a wild helicopter ride taken by a Nightly News anchor in 2003 was grounded. These stories have two things in common—deception and discovery.
Your online reputation is a commodity
The reputation economy refers to an aggregation of networked data collected from sources all over the world. While you already know your mortgage, insurance rates, and business value rely on positive appraisal, your professional reputation does, too.
The day has arrived when your reputation affects whether you can share a car ride or connect on LinkedIn. ExecuNet reports that 90 percent of executive recruiters polled use online search engines during the vetting process. Employers do the same.
At the outset of your job search, take stock of your digital footprint including:
• Maintain an up-to-date, professionally written LinkedIn profile.
• Conduct your own social media search for personal references. Manage or remove negative remarks. Address unflattering comments or photographs posted by others.
• Boost your brand with social media posts about good works, community, and volunteer service
Unless your business demands otherwise, now and five years from now—keep your online presence, clean, honest and progressive.
Fact, fiction or omission?
Deception is relative. Only you know whether your resume is fact or fiction. Facts are fine, and omissions can be necessary, but there is no room for fiction.
There is plenty of disagreement about what constitutes a "lie." During an executive employment search, most agree that intent to mislead constitutes lying.
Across industries, common mistakes made by job-hunters include:
• Embellished experience: Dates of employment, position attained, salary and job responsibilities are commonly altered by job seekers. Speak well of your skills and experience, but do not misrepresent your capabilities.
• Enhanced education: A background check quickly reveals whether you have the education you claim. The future is not built on a phony degree. Do not claim what you do not have.
• Fake the financials: Legal liability may follow mistakes made by CFO hires who fake financial expertise.
As a former executive recruiter, I have experienced job candidates who are not troubled by claiming an unearned degree or training certificate. While faking education and work experience is tempting, executive falsehoods do not end well. When discovered, a job is lost or not offered, and a reputation is ruined. Just ask David Tovar.
Online or on your resume, authenticity, honesty and professional self-marketing are the keys to navigating the fast-growing reputation economy.
Written by Lisa Rangel, Executive Resume Writer
If you are interested in working with Lisa Rangel, an accomplished executive resume writer, social media profile writer and job search consultant, to achieve social media exposure and interviews you want, sign up for an exploratory call now and learn about the Chameleon Resumes services that can help you land your next role.