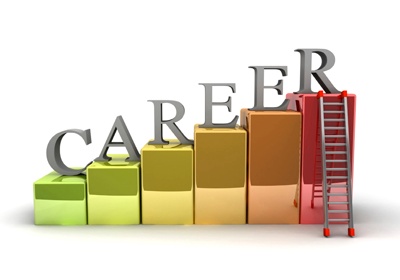 We all strive to be our best and develop successfully throughout our career. Successful recruiting agencies can help you in this process. In a changing marketplace, understanding the distinction between Career Advancement and Career Development can help clarify your goals and prime you for success. At J. Patrick & Associates, we understand employment dynamics and how to make them work for you.
Career advancement is generally thought of as an increase of skill or responsibility in the same role for which one was originally hired. Pursuing companies which support additional training and certification add value and supports career-advancement. In the AV/VTC/UC sectors, certifications such as CTS-i, CTS-d, CEIDA, Crestron DMC-D, and Extron are great when it comes to career-advancement over time.
Certifications build legitimacy as you advance in your career, but career development focuses on long-term professional development. If career advancements are the pages in a book, career developments are the chapters. Career development benchmarks include increased base-rate of pay, improved compensation packages, increased responsibility and the possibility of contributing to the long term direction of the company. Becoming an organizational decision maker is a hallmark of Career Development.
While discrete skills make up part of the career cycle, compensation packages and corporate culture engage the lifestyle needs of employees. Both specific skills and lifestyle needs are important.
Compensation packages vary between companies and the specific needs of employees. For example, the compensation package found attractive to a recent college-grad will look very different from the ideal compensation package sought after by an established professional.
The executive recruiters at J. Patrick & Associates have placed hundreds of candidates in the AV/VTC/UC sectors. We can help you find the kind of work and compensation packages that meet your needs.
Companies are stronger when talent is rewarded with the opportunity of career-advancement and the stability conferred by compensation packages with an eye towards career-development. Recognizing the interplay of these two factors can help you determine the next steps in your career. For more information on employment in the AV/TC and UC sectors, visit www.jpatrick.com/av-vtc/ or contact one of our sector specialists to see what J. Patrick & Associates can do for you.
Related Blogs:
HEALTHY IT ECONOMY MEANS BUSINESSES ARE SPENDING AND HIRING AGAIN