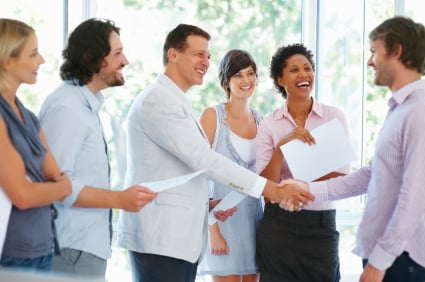 One of our Information Security vendor clients was recently purchased by one of its main competitors, a division of a multinational technology firm. The combined firm is one of the market leaders in the PCI security world, securing payments between financial institutions, retailers, businesses and consumers. The following search engagement is a case study in how to a committed client makes the best use of an Executive Recruiting firm to adapt to change and achieve its business objectives.
After a transition period of rationalizing certain functions, staff turnover and reducing the number of office locations, the successor firm had a large volume of open positions in critical revenue-producing functions. J. Patrick was brought in to deal with a burst of hiring that would subside. The CEO had a strong sense of urgency in filling these positions in Marketing, Channel Marketing, Direct Enterprise Sales and Channel Sales, and wanted to build a relationship with a recruiting that understood the firm's needs and culture. The client also wanted quality candidates, an efficient and speedy process, as well as control cost-per-hire. In addition, our client wanted us to identify key individuals from their strongest competitor, regardless of role. J. Patrick designed a recruiting program that ensured the fulfillment of all of these goals, which included a volume discount on placement fees (the fee percentage declined through several tranches of hires) as well as a small upfront engagement fee to begin the program.
Due to a strong partnership, based on trust, communication and mutual commitment to a defined process, we have been able to place six strong candidates (with total compensation exceeding $1M) within 4 months of program onset, in the following positions:
Director Product Marketing, Boston

Channel Sales Manager, Western Region, Dallas

Channel Marketing Manager, Western Region, Boston
Sr Manager, Customer Product Support, Maryland
Business Development Manager, Western Region, San Jose
Enterprise Sales Manager, Financial Services Vertical, NY, NY
We are also currently performing search work for the same client:
Alliances/OEM Business Development Manager, Eastern region
Enterprise Sales Manager, Seattle, WA
Director Marketing Communications, East Coast, virtual office
In many ways this firm is the profile of our ideal customer.
Committed to hiring the best available candidates.
Well-written and detailed business objectives, job descriptions and competitive compensation.
Sense of urgency and ability take action,
Does not generally have continuous volume hiring to justify a dedicated internal recruiting resource.
Human Resources, Executive and Line Management, dedicated time and resources to the screening process.
High degree of trust and respect for the value of an executive recruiter.
Strong deal-making and closing skills by hiring managers, working in concert with recruiters.
We have replicated this experience with many other clients, in many industry verticals. The elements for success have to be in place and the client has to participate in the process.
Do you have an assignment like this?