Once upon a time, we didn't have smart phones or cel phones. Phone calls were precious. If you were waiting for that special call, you probably ran home and scoured your answering machine a few times a day. Avoiding calls was almost as easy, just pick up and walk out the door. Who's going to track you down. Well times have changed, and with the evolution of smart phones people's interpretation of phone etiquette has gone by the wayside.
Here at J. Patrick + Associates, executive placement officers like Daniel Sullivan are on the phone all day long. It is our intention and privilege to help clients find the ideal candidates. What is going to make you stand out? May I suggest some good old fashioned communications etiquette. Let's break it down, the best way to stay in touch with your executive recruiter:
First thing's first, go to our web site and look over our current job listings. There is no point in wasting anyone's time if we don't have the right job for you. That being said, we do have over 150+ job listings, so if you're a high end marketing guy or gal in the high tech space, you're in the right place. Identify jobs that suit you and your resume. A little reach is always acceptable but before you determine you can promote yourself, be really honest and apply for the jobs your'e best qualified for. Once you find the right job, click the apply button to submit your resume online.
Now you'll actually have something to talk about with your recruiter.
We get so many resumes a day, don't panic if we don't call you, we probably don't have the right fit. Of course, you want to stand out. I suggest you follow up your resume with a follow-up email a day or two after you sent it. This email should be succinct and you can request confirmation that it was received. It is acceptable at this point to address why you feel you're the right candidate for the job. Keep it short and brief. We're busy over here, and if it's too long, we might not read it at all.
If you don't hear back, then it's not a fit, so let it go. We know what our clients' needs are, so don't take it personally. There are plenty of other jobs to apply for. Keep looking for jobs on our current listings page and see if something that is a better fit rolls through the feed. Of course, if you do hear back, don't hesitate to respond, you are going to help your recruiter close the deal by being accessible. The worst thing you can do is be unavailable at any point during the process. I recently had a candidate tell me he's too busy to come in for an interview and decided he was only available by phone. Guess where his application is?
Let's say things are clicking, you get a response that the client is interested. Here's what comes next. Let us contact you. Once we've reached you, we can give you our undivided attention and answer questions you may have. Return calls as they are made to you. We know you want the job, no need to push us. Believe it or not, we want to place you! So, if you don't hear from us, we don't have additional news about the job you are applying for. When we have news, we'll call you right away, always.
So the client wants you for an interview. Awesome. Be amenable and let us do our job and set it all up. If you don't hear from us, we're still waiting on her girl to call our girl to make the appointment. Relax, that was a joke, we're hands on and would never send someone else in to make all the placement contact. Now this is important... so important.. after the interview, call us right away!!! Every detail you can share with us can prepare us to get in touch with the client quickly and close the deal on your behalf. This feedback is crucial.
And from there, we do the negotiating and calling and placement work. We want to place you, we want your experience and our client to have a home run by hiring you. If you are nice, patient and use just the right amount of peppered reminding, we'll get along great.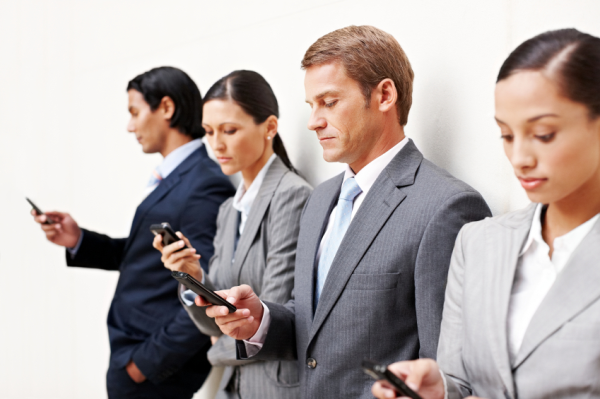 Follow us on Twitter for the latest updates, news and job postings. With over 150+ jobs, we are the leader in placing qualified candidates with some of the best high tech companies.