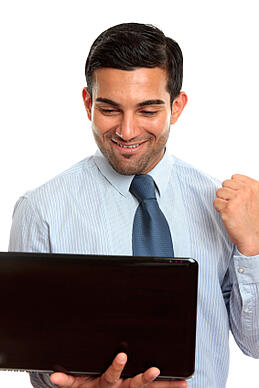 We've had a lot of demand lately for highly skilled sales reps from our Valued-Added Reseller/ Systems Integrator (VAR/SI) clients. Not only are they expanding their sales teams, but they are also experiencing turnover from competitive pressure and the (predictable) lower quintile under-performers changing teams before they get canned.

Sales Manager hiring for Unified Communications sales people are looking for a variety of skills. In many ways UC is still selling network infrastructure, but instead of the value being "strong, faster, more secure", sales reps are pushing the business transformation story, i.e. they're selling an application that will change the way you do business through interaction within firms, and with customers, partners, vendors, etc.
So which is it? Do you need a Telecom sales rep who has led his sales with network services, or an equipment guy where telco connectivity is "not his bag"? Or are they looking for an applications software sales rep, who has handle complex sales with multiple decision-makers on mulit-year product and services deals? Or do they want a salesman from an channel partner, or consulting firm who has sold integration, professional services, or managed services?
Naturally, the answer is yes, yes, yes and yes. Our clients tell us that their Unified Communications offerings can be sold from a variety of angles, and so the sales reps who can adapt quickly, adjust to new market demand and who have overcome the usual barriers to sales success are going to be hired into this burgeoning market.
Sales management wants good sales "blocking and tackling" more than ever. A good track record of quota achievement, good sales tactics (and oftentimes requiring some type of structured sales methodology experience, if not in fact training like Miller-Heiman, TAS or SPIN Selling) as well as high-performance, low-maintenance mentality are the elements most in demand. And these requirements are particularly crucial in a virtual office situation, where managers see their sales reps infrequently. So skills such as strong use of CRM, pipeline/funnel forecasts and sales activity reporting are must-haves for technology vendors and reseller sales teams. If you look at our current Sales and Pre-Sales Engineering searches, you will see that again and again.
Aggregate demand for sales reps is accelerating as generational technology change in the form of Unified Communications deployments are happening. Corporate America is sitting on a ton of cash and needs to deploy it wisely, to compete and thrive.
If you are an outstanding sales rep with characteristic we've discussed here, let us know!
Time to get started on the next big technology sales opportunity!