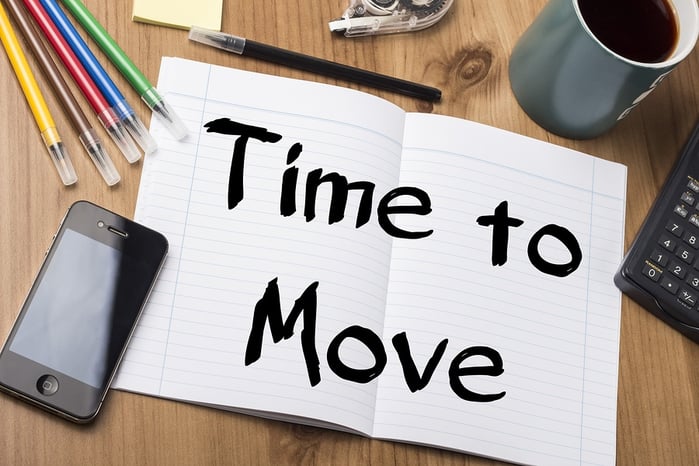 We here at J. Patrick & Associates place individuals in positions all over the country. We've realized a growing trend in relocation rates, an increasing amount of individuals that we work with are more willing to relocate. According to a study conducted by Challenger, Gray & Christmas, the 2014 relocation rate was at its highest since 2009. Before the recession, candidates were largely unwilling or unable to relocate for a job. With the changing dynamics in the job market, it is increasingly common for employers to consider hiring employees that require relocation and for candidates to do so.
So, what's driving job candidates' willingness to take positions in other cities?
It's A Renter's World
Fewer people are in the market to buy homes now than ever before. This is attributable to several factors; the high level of student debt, the 2007-2008 financial crisis, and the fact that extended families are more widely dispersed than ever before. Certainly making a cross-country move requires an investment of your time, energy and faith, but since renting reduces the financial risk, it allows for more flexibility should a move prove to be disappointing.
All of these factors are contributing to candidates increased flexibility in terms of where they live and for how long.
Up and Down the Ladder
In our recruiting practice, we've observed that the trend in relocation rates is affecting all levels, from managers to senior executives. In a tightening talent market, hiring firms have to get more creative and flexible as to how and where they source their candidate pool. This can mean changing your requirements if you insist on strictly local candidates, or looking outside your region to get the best available player among those motivated to move to your location.
An average of 15 percent of job-seeking managers and executives moved for new positions over the last two quarters of 2013. Top-level executives are realizing that relocation can boost their career progression. The opportunities that come with the big move are endless, from increased salary and improved lifestyle to the opportunity to reinvent themselves in a new market. Ultimately, relocation provides top-level executives the chance to reinvigorate their CVs, and provide them with fresh challenges.
Follow the Jobs: The Wave of the Future
Industry-specific job opportunities have also shifted candidates' perspectives on relocation. In today's job market, the perfect job opportunity very well may be in another city. It's no longer just New York or San Francisco, the tech industry is increasingly decentralized from the West Coast, and opportunities are abundant in new markets, such as in Austin, Texas and Boulder, Colorado. The fact that these newer markets may also offer a lower cost of living helps to boost their appeal.
Job candidates, especially Millennials, understand that they are likely to work in several different sectors over the course of their career. Flexibility on location increases the chance of being able to follow interesting and challenging opportunities. And as we know, keeping your career on track and fresh, increases your personal satisfaction.
Both international and domestic relocation rates have been on the rise, and in the present climate, they show no evidence of slowing. If the opportunity to relocate presents itself, keep your mind and your options open!
Looking for a new job or to relocate? Give one of our recruiters a call!
J. Patrick & Associates, Inc is an Executive Recruiting firm that focuses on Executive Management, Sales, Marketing and Technical roles within Information Technology markets. We have over 20 years of experience recruiting in every aspect of AV/VTC/UC, Application, Storage, Information/Network Security, Mobile Technologies, and Telecommunications.