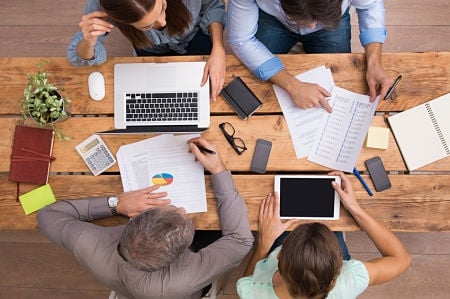 If there's one thing we know about what drives the top SaaS sales talent that we place, it's that they're always looking to get involved with the next great technological leap. Innovation, disruption, and a team of proven leaders are all prime motivators. So when they go looking for a new position at a new company, they are inevitably confronted with a choice between one of two ways to go: Public or Pre-IPO.
While one is popularly considered to be the safer, more reliable bet, there are very specific advantages to both. You do yourself a service to look at both sides of the coin when considering a move.
THE PRE-IPO APPEAL
Even as the rate of IPO's have slowed this year, we still see well-funded start-ups that are proving to be enticing to our sales candidates right now. And while there are risks associated with moving to a new/unknown entity, the rewards, as you know, can be enormous. That is, if you're moving to the right company.
Here are the defining characteristics that make a Pre-IPO appealing.
Disruptive Technologies with an Achievable Plan.
A disruptive technology is one that either displaces an existing technology or introduces a ground-breaking product that opens up a new industry. It's exciting, it's cutting-edge and it's potentially important. You won't find better salespeople than those who are looking to be engaged with the product they're selling, who need to feel that they are helping to build something new, innovative and/or helpful. And truly, what salesperson worth their salt doesn't want to be selling the world's next great technological breakthrough?
But above and beyond the technology itself, savvy salespeople are considering the marketplace for this product. How addressable is the market? Are there too many players? Is the company engaged in a red ocean or a blue ocean strategy?
Confidence.

A top salesperson got where they are based on the value of their relationships, and the depth of their network. There's no point in making a move where you can't carry those relationships forward with you. It's not enough to only believe in the product you're selling, it's vital to consider if it's one you can sell to a marketplace/customer base you know well. How well will you be able to leverage your existing network? And, more importantly, does this new product solve a real problem for your current customers?
Top-Level Management.

When it comes to startups, who is just as important as what. Top management leaders who've scaled a company before, who have the knowledge, experience and following to build a successful company are nearly as important as the technology itself. Savvy salespeople look to the management team as a good barometer for potential success. They're looking for managers they not only they feel they can work with, but who have a track record of success and can move the company toward profit and beyond.
It's also important to remember that more people cite lack of faith in, or a conflict with, their manager as the number one reason for leaving a position. And while you can't know how you'll get on with a manager, doing due diligence on the people you'll be reporting to is a key consideration to make.
High-Scaling.

Look, salespeople know a worthwhile lead when they see it, and they can also recognize a dead-end long before it comes into view. Yes, there has to be a belief in the technology and an investment in the worth it adds to business, or society at large, but more than that, there has to be the potential for a high return.
Always consider who is involved. Is this a purely VC backed venture, or PE? Where are they in their funding? While getting into a company while they are still in series A funding might promise higher returns later on, we are currently finding that the majority of our sales candidates are interested in series C or beyond. This may be attributable to the fact that the first quarter of 2016 has seen the lowest number of companies going public, or it may be that they are looking to move only to companies that are further along in their development. Either way, the real potential has to be there for a company to attract top sales talent.
Getting in on the ground floor of a disruptive technology insures that a salesperson is both challenged, engaged and invested in the company's success. The only gamble of course, is whether the tech will catch on or not. If they've judged well and have gone where the smart money is sitting, they can expect to find themselves post-IPO in a very comfortable position, and their reputation as a sales leader greatly enhanced.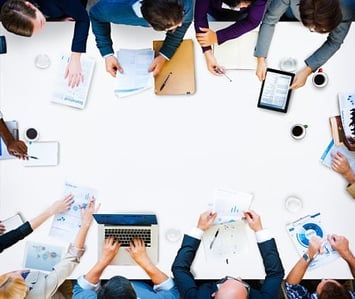 THE PUBLIC APPEAL
On the other side of the coin, public companies, long considered a safe and reliable bet continue to be attractive. With a few caveats:
The Company That's Gone Public, But Has Not Been Acquired.
There's a big difference between a public company with an institutionalized culture, and the company that has managed to maintain its pre-IPO identity. What this means is that the original structure and charter remain in place, and that the company has not allowed its identity to change in order to fit that of its parent corp. Because of this attitude, they are able to attract and retain an 'A' level sales team that is more deeply dedicated to the company's brand, culture, and continued growth.
A good example of this is Zappos. Even after they were acquired by Amazon, Zappos has been able to buck convention in the interest of preserving their independent spirit. And this has served them quite well as they are widely regarded as one of the top companies who have gotten company culture right.
The Company That's Already Been Acquired, But Is Siloed Under An Umbrella.
Rules were made to be broken, so we know that not all acquisitions mean the termination of a company's identity. Depending on the terms of the merger or purchase, it's entirely possible for an innovative company to hold on to their identity: as long as they are siloed under the umbrella of the larger corporation.
A good and timely example is the pending acquisition of LinkedIn by Microsoft. If early reports prove to be correct, LinkedIn will exist as an independent entity under Microsoft's umbrella. Rather than being an integrated brand, they will remain singular, retaining their identity, feel and flavor while benefitting from the reach and technological edge that a parent company like Microsoft can provide.
What these types of companies offer sales people is the ability to have one's cake and eat it too. It provides the foundation and stability of a public company as well as all of the perks that come with greater financial reach— all the while being energized up by the innovation and forward culture of a startup.
If there is one constant, clear thread we are seeing, it is that independence and innovation are of prime importance. Top SaaS salespeople are looking to be ignited by disruptive technologies, and excited by the opportunity to represent the next great products out in the world, and they are looking for the right company to support their growth.
J. Patrick and Associates serves Information Technology firms that are looking to improve or expand their teams in mission-critical functions, where the success of the firm is highly dependent on the quality of certain hires. Whether you're a candidate looking to move to one of our top-end customers, or a vendor looking to build your sales team, contact us today.