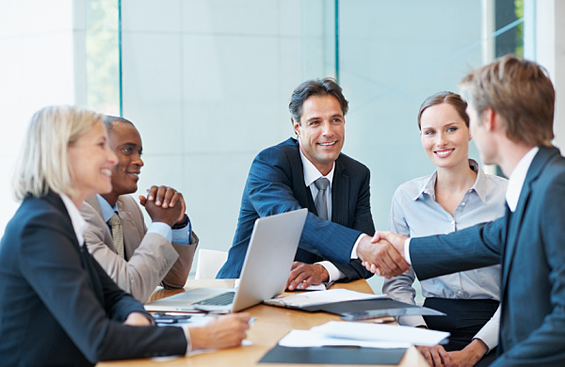 Everyone wants to know what to ask for when conducting an interview. They wonder "should I keep it simple and not overwhelm the candidate?" or the opposite; "I should definitely ask challenging, in depth questions to really see what this person is all about." The best thing to do is mix it up. This gives you the best chance to really find out who you are potentially hiring.
Here are the 5 Questions you should ask when interviewing:
1. What are your weaknesses?
This is a great question to ask because it really makes the candidate think about themselves and identify the need for personal improvement. The person that says they don't have weaknesses isn't honest with themselves and you, how could they effectively represent your company to your customers?
2. What is your greatest strength?
Unlike the last question, about weaknesses, this question is strictly a singular question. If you ask someone about their strengths, plural, they'll start listing of the things that YOU want to hear. An added bonus to this question is that it helps ease nerves to start the interview. I recommend this to be one of the first interview questions. People like to talk about themselves in positive ways, it shows you what they can do and helps get the interview going smoothly.
3. Where do you see yourself in 5-10 years?
Finding out the mental goals of the candidate, is key to help a company in the long run. This question also lets the candidate take a step back and really think about what he or she would like to accomplish and allows you to put their goals in perspective with the company's.
4. Talk about a time in your life when you had to overcome obstacles
This is a key question because it helps reflect the attitude and determination of the candidate. I remember when I first got this job, I was asked this question and it really made me think about hard times in my life and getting through them. No matter what the trial or tribulation is, the candidate should have an anecdote that they are aware of and that can help them through other difficult times.
5. How would a best friend/family member describe you
I believe this is one of the most key questions you could ask a candidate in an interview. The reason for this is that it's not only how the perceive themselves, but how others perceive them. Another good aspect of this question, is that it helps the candidate indirectly describe what's good or bad about themselves that they wouldn't tell if asked the directly.
Asking the right questions are important to helping your company staff and position itself with the best employees to ensure future growth.
By Jake Pinto
RELATED BLOG: