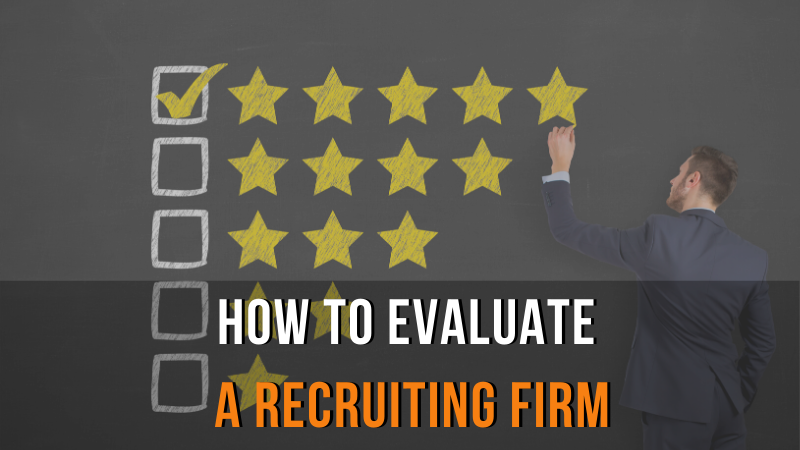 When it's time to hire a new employee, you want to select the best one possible. Hiring the wrong person is extremely costly and no business can afford to make that mistake. Considering this, many companies decide to use a staffing agency or a recruiting firm to help fill critically positions in the organization.
The problem is that few companies do their homework. Companies usually choose the firm that's first on their mind instead of choosing the right staffing agency. This is not good, at all. Given the risks of wrong-hiring it is crucial to evaluate a recruiting firm before deciding to do business with them. The fact of the matter is that when you use a recruiting firm to get an employee, you pay a commission to that recruiting firm. If you are using the wrong recruiting firm for your needs, chances are, you will get the wrong employee as well. This is just like throwing a lot of money out your window, so it's vital to use the right hiring firm for the job.
Another significant factor when selecting a recruiting firm is trust. You must be able to place trust in the firm your hire. This is especially important because you are sharing confidential information with them that you wouldn't just share with anyone. Also, the recruiter should have a proven track record of success. A good thing to ask is "how many years have you been recruiting?" The reason you should ask this is because if they've been doing it for many years, then it means they are successful. It's a competitive world out there and a recruiting firm wouldn't keep someone around if they weren't doing a good job.
If you work in HR and/or you're the person that makes hiring decisions, recruiting firms and hiring staffing agencies are great ways to get the people you need for the job. If you really sit down with these specialist firms and ask them enough questions you'll see if they're right for the job or not. Let's face it, every recruiting firm is going to try and get your business, it's your job to evaluate if they are the right one for you.
---