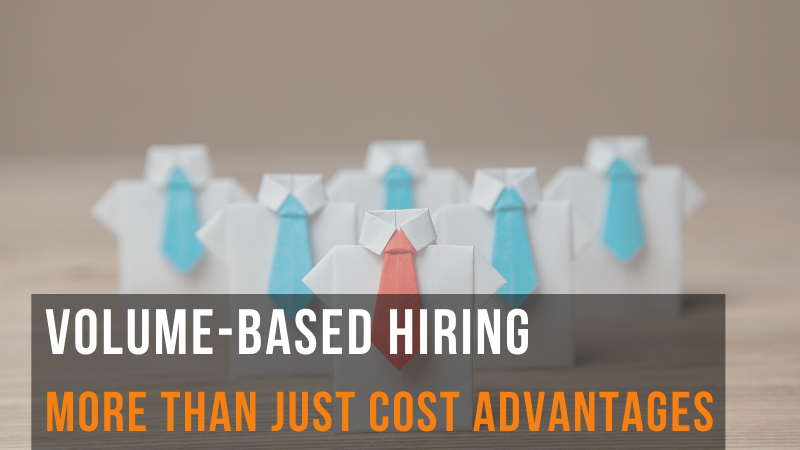 When your organization needs to quickly source multiple candidates across multiple disciplines and even multiple geographic markets, securing the services of a specialty firm has clear advantages. An experienced recruiter has a long track record of success doing just this for numerous clients. Now, you are probably thinking (correctly) that using a recruiter to fill multiple positions will net you a discount on a per hire basis. Yes, this is true, and not to be understated. However, the requirements of a hiring firm that needs to fill several positions nearly simultaneously to facilitate, say a major expansion in to a new geographic market, are considerably more complex. Understanding these dynamics is JP&A's bread and butter. Let's look a bit further and see how a specialty recruiting firm can offer you both lower costs and speed to market, without sacrificing quality.
Stressed out Internal HR Systems
We've blogged about the increased pressure on the HR department in a typical mid-sized IT firm before. Your labor resources continue to shrink while demands continue to pile up in both hiring and other core HR functions. Now, you have to find and onboard a whole raft of new-hires. In the case of a single hire, you'd already need to commit valuable internal resources to sorting through dozens or hundreds of resumes from job seekers. Now magnify that by an order of 10, or even 20. After all, it stands to reason that to hire more people, you'll need to be looking at a much larger pool of candidates. A specialist recruiting firm like JP&A can take this off your plate, allowing you to allocate internal resources to other mission-critical tasks. Now let's compound volume with time constraints. Say your firm could search through an immense pool of candidates. Could you still expect to find the best potential hires within a tight timeframe? Your firm is better off engaging a firm like JP&A, which is already prepared and positioned to do the legwork for you. Then, after screening and interviewing, you choose from only the top candidates available.
Benefits of a Specialist Firm
What does a firm like JP&A bring to the fight? Here are a few of the key factors effecting the hiring cycle for which a specialty firm had already developed a process:
Identifying Sources of Candidates: JP&A sources the available applicant pool using traditional sources of candidates but also leveraging a continually growing proprietary database that gives us unique reach into a reservoir of new potential hires with focused, specific skill sets that meet your needs. Our track record is a testament to the fact that we access the right candidates, and place them when and where our clients need them. In fact, many of our former job seekers are now in hiring positions. We didn't just help them get hired, we built lasting relationships and now, when they need both quality and speed - many of them turn to JP&A.
The Hiring Calendar: JP&A is ready and able to meet your target dates. Responsiveness, agility and dedication are fundamental and inherent in everything we do. Securing a firm to provision multiple hires requires a commitment. In order to facilitate your success, we are prepared to dedicate our firm's resources to a time commitment that far exceeds that required by other, single-hire recruiting processes.

Market Insight: JP&A has been around nearly two decades. Over this time, we have developed a clear vision of the IT business environment and workforce landscape; not only as they stand today, but where the industry is heading in the future. Trust us to know the hiring and job requirements in your industry, helping you find the right candidates for your mission-critical positions, and ensuring your business is poised to meet the larger requirements of an evolving business environment.
Opportunity is a fleeting thing. If you're not in position to take advantage of it, it will pass you by. Don't sacrifice speed, quality, or cost. When you need to find the most qualified candidates to fill key positions, it's time to consider a firm with proven expertise and resources, like J. Patrick & Associates, to provide the winning outcome your business demands.
---