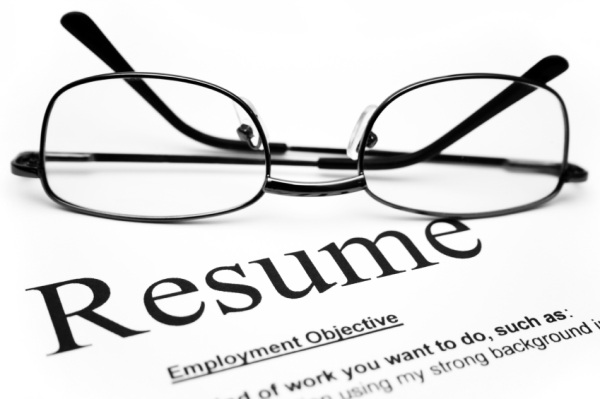 Today's human resources professionals are busier than ever. With the job market shifting dramatically over the past few years, recruiting professionals are left with an unbelievably daunting task of finding the right person to fill the right jobs.
Since the advent of the world wide web, hr pros have the luxury of posting jobs so that 1000s of candidates can peruse them, only problem is... 1000s upon 1000s of people are all applying for the same job.
Graphics people are sending in graphically branded hipster cool resumes, but what about the rest of us? What can we do to stand out?
If you're applying for jobs and not getting the feedback, it could be the cookie cutter cover letter and resume you keep sending out. HR people have grown super savvy to the fact that most people just send the same thing to 100s of jobs, whether they are a right fit or not. The person sifting through 1000s of resumes from applicants interested in the same job is trying to catch lightening in a bottle.
So, how can you make that lightening strike? Here are a few suggestions on makign sure your resume gets the attention of the company you're trying to reach:
Read the Job Description. Yes, READ IT! Many people apply for jobs that sort of look like they might be right for them. Chances are if you're just shooting out rounds of the same resume to every job that looks like it might suit you, you're adding to the noise this poor HR pro is trying to tune out. Read the fine print, see if the job is really the right fit for your skill set, expert level, experience and interest.
Write a New Cover Letter. You've read the job description and decided that you are the right fit. Awesome. This is the job for you, GREAT! Now, write the HR pro and tell them. Yes, be straight up and point out all the great reasons why you'd be the right candidate for this job. Not any job, but their job. Note things they asked for in their job description and site how you're a match. In otherwords, make this easy for them because you're identifying you're the perfect match.
Show, Don't Tell. Your resume is a blueprint of your career. Show this company that you really fit by making sure your resume matches the company's requirements. If the company wants to know if you've worked with big budgets, show them by highlighting where you've worked with big budgets in your resume. Include specifics. By highlighting the experience of what the job description asks for, you're making it easy for them to want to meet you.
Trick Out Your LinkedIn Page. I can't tell you how many people don't take advantage of all the cool features LinkedIn offers. You can upload portfolios, graphics, job descriptions, and more. Get people to recommend you. Make sure all the detials are up to date and match your resume.
Take your time while you search for work. Think Quality, not quantity. By chosing not to fill the ether with mediocre matches, you are taking a strategic stance with your career search. Don't you deserve to find the right fit? We think so!