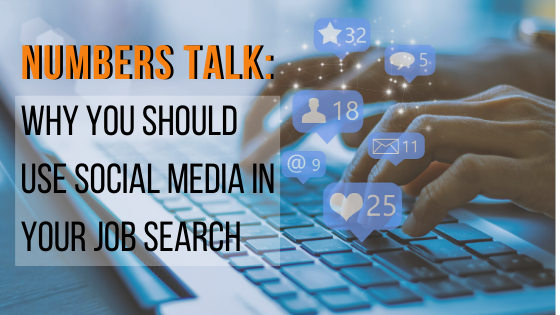 You have read so many articles like "14 Ways to Use Twitter to Land a Job" or "8 Ways to Get Recruiters to Find You on LinkedIn." You may have read many of ours giving this type of premier advice…but here is the million-dollar question…
Are you doing it? Any of It? Even a little bit of it?
Only You know the answer to that…
I have to believe you do not need any more convincing as to why you must use social media in your job search…but in case you do here are some numbers to consider.
Social recruiting is on the rise.
The use of social media to find candidates in recent years has only increased as recruiters learn how to maneuver it. And guess what…it's not going anywhere.
According to a recent Jobvite study, 73 percent of recruiters have already hired someone using social media. Furthermore, 93 percent of recruiters will look at a candidate's social media profiles before making a decision.
In fact, recruiters are now taking social media profiles more seriously. According to the study, 55 percent of recruiters changed their minds about a candidate based on something they had on their social media profile. (This is why it's imperative that you be careful about what you post on social media.)
If that's not enough to convince you, consider this: 73% of recruiters plan to invest even more in social recruiting. It's working for them, and as such, you should consider getting in on the game.
Social Networking Sites by the numbers.
LinkedIn is a recruiter's top choice for finding candidates with 94% of them utilizing it. Facebook is in second place with 66 percent of them using it to find candidates.
Below you'll find a breakdown of which social media platforms recruiters have already used to hire candidates:
79% of recruiters have hired someone using LinkedIn

26% of recruiters have hired someone using Facebook

14% of recruiters hired someone using Twitter
This means that social media isn't a fad. Social hiring is happening right now as we speak.
What recruiters do on Social Media Sites.
On Facebook, recruiters tend to focus on the employer brand (59%), post jobs (48%) and generate employee referrals (51%). While Twitter isn't as widely used, recruiters are still using it for much of the same. In other words, if you're not active on either of these networks you're missing out on about half of the job opportunities available to you.
Of course, LinkedIn is the recruiter goldmine with 95 percent of them using it to search for and contact candidates. They also use it to keep tabs on potential candidates for future openings.
Social media as a means of getting referrals.
Another Jobvite study found that 55 percent of referrals get hired faster than candidates from company career sites. The rise of social media has made it easier than ever to create contacts and build relationships with referrals.
Numbers don't lie. If you're not on social media then you're missing out on major job opportunities. You can download our free eBook to help set yourself up for social media success.
---