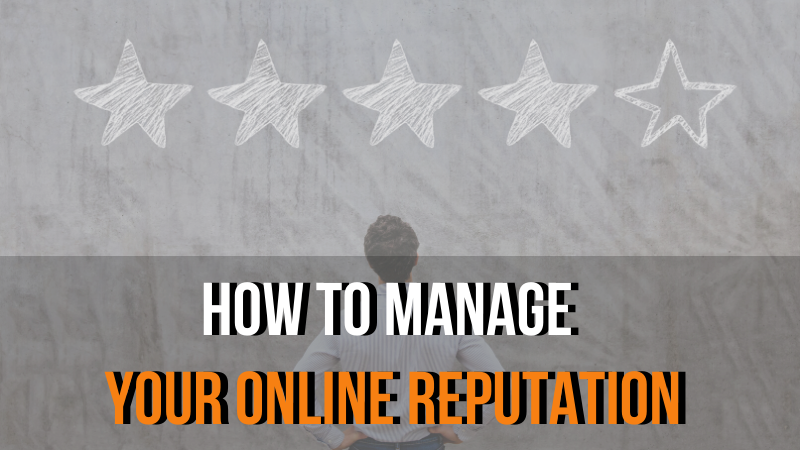 Employers do check the social media presence of job applicants at some point in the interview process. Some check upon stumbling onto your background when searching for talent on LinkedIn, others right before the interview and other employers do a thorough investigation before extending an offer. No matter what the employer's process is, you have to assume, people will want to check you out online during the recruitment process.
Here are 11 Ways to manage your online reputation
1. Google your name in Google Search
Perform a search on your name to simply see what comes up. This will help you come up with a game plan not only to clean up your profile, but to proactively strategize on what to include to improve your online image and set you apart.
2. Search on your name on other Search Engines other than Google, such as Bing and Yahoo
While search results should be consistent, sometimes they vary. Double check and ensure you are coming across as you wish.
3. Maintain a professional, but fun, Facebook profile
Mind the pictures you post and consider limiting tags by others to pictures on your wall. Ensure your wall and photos are professional in nature (so take down the party pic of you dancing on the bar with your friends). Post academic achievements (I received an A on my chem. Exam!!), athletic wins (I just did my PB during the 5K race!) and non-profit initiatives (Loved participating in the food pantry fundraiser last night…consider joining me at the next event).
4. Check your name in Google Images
Here you will see what pictures are online that are connected or tagged to your name in a public manner. You may not have all of your and your friends' Facebook pictures come up, depending on the privacy settings. However, all public photos that are tagged to your name will arise.
5. Check your privacy settings on Facebook and other online media
Assume nothing you put on the web is ever private—that is my cardinal rule. If you are in doubt if you should put it up, well, maybe you should not do it.
6. Write a professional LinkedIn Profile
A Linkedin profile that is optimized for keywords will improve your ability to be found by recruiters and land an interview. 93% of recruiters use LinkedIn to find their next hire. You need to be here.
7. Create a Twitter account to follow target companies and network with contacts who can help you lead You to your dream job
Twitter provides real time data to improve the content of your communication with key contacts.
8. Consider removing information that references topics that should not be considered as part of a hiring decision
Information such as religion, sexual orientation, marital status, disability or other group represented in Title VII or the American with Disabilities Act should not be part of a hiring decision. It is discriminatory to ask for this data or use it in a hiring decision. But if the information is offered by the applicant, it can (wrongly) be used in a hiring decision in an unconscious manner.
9. Share positively across all social media channels
Negative rants are major turnoffs to employers, as no one wants to hire their next problem. Demonstrate your ability to communicate constructively and don't overshare.
10. Create New Content to Replace Negative Content
If you do have negative information about you that you cannot remove, or if you share a name with life-long criminal, one option you have is you can create new content by launching a blog, writing online book reviews, creating a personal website URL (i.e. www.yourname.com), and using other tactics to bury the information.
11. coming up anywhere online is almost as bad as having a negative online image
Employers wonder do you get technology and/or what have you been doing all this time? So get online to get hired.
Maintaining a professional online image without losing your personality is very doable. Take the time to craft the image that is true to you and resonates with employers to land that first job—making your time in school all worth it.
Written by Lisa Rangel, Executive Resume Writer
---