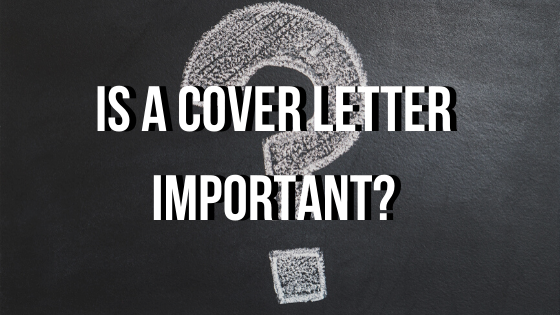 When talking about job applications, I always used to say that a cover letter was useless.
It's just more stuff to write. I wasn't a fan of the cover letter, to say the least. While they were the norm until about ten years ago, thanks to online applications cover letters have become arguably outdated and certainly less-used.
Today, the rule of thumb seems to be to not include a cover letter unless an employer specifically asks for one. In fact, many employers disregard the cover letter when they see it. They just skim through the resume and throw the cover letter out like last week's leftovers.
Unfortunately, these employers miss the importance of the cover letter.
The Importance of a Cover Letter
A cover letter actually gives the employer a great opportunity to really see who a candidate is prior to the interview.
When well written, they can be a powerful communication tool. Now, crafting this tool can take some serious word-smithing. So don't just breeze through the writing process. Your cover letter should be a work of art and it can make you or break you in the eyes of a possible employer. Consider this: your cover letter creates your first impression in the mind of the reader; definitely do not take it lightly.
That said, a cover letter gives you a great opportunity to showcase your strengths in a longer format. You can use a cover letter to really focus and elaborate on the specific qualities that make you the right fit for a position. They are the first step to getting that interview and eventually getting that job.
Cover Letters Can Help You Stand Out
These days, in the eyes of some, the cover letter is a dying document. Maybe it's true that employers just don't have the time to read through both the resume AND the cover letter. And, yes, even recruiters don't need a cover letter to place somebody, either. I can't complain. Like I said before, I despise writing cover letters. But in reality, cover letters count. Without one, you miss the early chance to put yourself above the competition and really showcase what makes you unique.
---