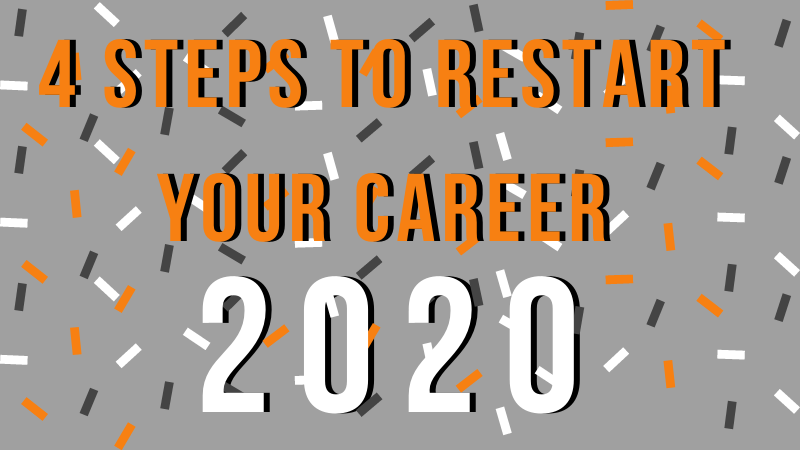 It can be tempting to put off thoughts about your career during the holiday season, convincing yourself that you'll get to it in early January after the parties and celebrations are over. But the truth is, the weeks between Christmas and New Years are the perfect time to assess where you've been, and more importantly where you want to go next. With the exception of those positions with high year-end demands, business takes a slower pace in late December. So while others put a halt to their job search during the holiday period, take some time in between lunches, parties and spending time with family to work through these 4 tips to to jump-start your career for the new year.
4 Tips to Jumpstart your career for the new year
1. Review your year
The best way to move forward is to know where you've been, so it makes sense to begin your year-end career tune-up with an assessment of the past year What worked? Make a list of your achievements both large and small. Make note of any certifications or trainings completed, awards received, sales quotas crushed, or any other professional milestones . Does it surprise you how many there are? Allow yourself a moment or two to revel in the satisfaction of a job well done.
Now make a list of things that didn't work out as well as you wanted. . What systems can you put in place to help streamline your work-flow? What were some of the opportunities you should have taken? Rather than seeing them as failures or losses, think about what you could do in the future to yield better results.
2. Update your goals
Now that you've taken a good look at the past, it's time to assess where you are and where you want to go. Working off the lists you made, make an outline of your goals for 2020. Define your career targets, both long and short-term. Doing so is a necessary step toward achieving both success and personal satisfaction By assuming agency in determining how your career develops is not only more satisfying, it is likely to lead you to better opportunities.
Lay the groundwork for where you'd like to be at this time next year. Research new certifications and education opportunities. Perhaps it's time to get another degree or begin researching other sectors your skills can transfer to.
This will help you clearly define what you want, what you have to do to achieve it and how long it will take to meet your goals.
3. Embrace the season (for networking!)
Amidst the reviewing and revising, make sure to get out and enjoy the holidays! Luncheons, cocktail hours and holiday parties are the perfect time to expand your network, build relationships, and reconnect with old contacts. When you can, spend time with people you don't usually have the opportunity to speak to - rather than sitting next to someone you are familiar with, take the chair next to someone you'd like to get to know better. Ask for introductions. Ask a contact in a company you might be interested in working for out for a coffee or lunch. Approach a manager you respect to offer insights into how they work.
Take advantage of this time of year to cultivate relationships that not only enrich your value in your present job, but can also help you in your next position.
4. Update your resume & social media presence
You may not be in the job market today, however, bringing your resume up to date is the career equivalent of keeping your car gassed up before a big storm. You never know when you might get a call from a headhunter or a contact with a fantastic opportunity. It pays to be prepared.
Take your list of achievements and use it to update your work history and job description, certifications, awards or significant recognitions.
Once your resume is up-to-date, take it a step further and make sure your LinkedIn profile is working as well as it should be, and reflects who you are.
5. Be ready for the new
When you make room between finishing up year end projects and holiday festivities to do some career housekeeping, you'll find that come January, you'll be energized and ready for all the new year has in store for you.
---